International firm DWF has said Northern Ireland can be a key source of growth after announcing a merger with a practice established in the jurisdiction.
DWF today confirmed it will merge with Belfast-based commercial firm C & H Jefferson with effect from 1 December.
The deal will mean DWF increases its national and international scope in the industrial, commercial, property and insurance markets in the UK.
DWF managing partner and chief executive Andrew Leaitherland said bringing on board the 100-year-old firm shows the strength of the legal market in Northern Ireland.
'We are always looking at strategic opportunities for growth that will enhance our legal capability in key practice areas and allow us to offer our clients advantages in terms of resource, reach and multi-jurisdiction expertise,' he said. 'The legal market in Northern Ireland is vibrant, and rapidly changing, and this merger makes us well-equipped to take advantage of the growing number of opportunities it presents for our clients in target sectors.'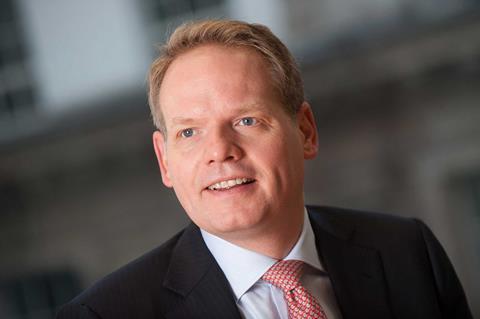 This will be DWF's 12th office in the UK, with bases also in Dublin, Cologne, Munich, Dubai and Brussels.
Following the merger, Ken Rutherford, Gareth Jones, Scott McCarroll, Mark Tinman and Ian Stanfield will join DWF as partners and David Lennon becomes a consultant.
C & H Jefferson has specific expertise in litigation, professional indemnity, public liability and motor claims, which will complement DWF's existing national insurance practice, and advises several leading national and international insurers in defence litigation, including the Law Society of Northern Ireland's professional indemnity insurers.
C & H Jefferson also operates in industrial disease litigation and is one of only four firms appointed to the Law Society of Northern Ireland's negligence claims panel.