UK, Ireland and Hong Kong firm Lewis Silkin has brought on board an IP specialist practice at the same time as announcing a management shake-up.
The firm today confirmed the acquisition of patent and trade mark attorney firm Ablett & Stebbing. Graham Ablett, Paul Williams and Tom Gaunt will join Lewis Silkin as partners, along with senior trade mark associate Helene Whelbourn and four other employees.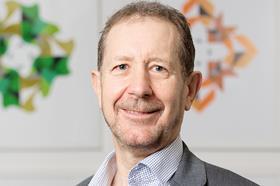 The acquisition comes in the same week as Lewis Silkin announced chief executive Ian Jeffrey will step down later this year, with Giles Crown and Richard Miskella appointed to the new role of joint managing partner.
London-based Ablett & Stebbing was formed in 1993 and advises organisations including SMEs, universities and multinational corporations. The team specialises in technology, engineering, life sciences and chemistry.
Ablett said clients are looking for ways to seize opportunities and mitigate the threats in IP law, adding: 'Patents have never been higher on the agenda with, on the one hand, their value increasingly acknowledged by boards as an asset on the balance sheet to be managed and deployed strategically and, on the other hand, more firms owning patentable ideas and properties - particularly driven by technological advancement.'
The firm says it wants to focus on its core markets, supporting innovative and creative companies as well as advising on the HR legal and related needs of major UK and international businesses.
Jeffrey added: 'A planned transition this year is in the interests of both the firm and myself, allowing a refreshed leadership team to refine and deliver the business plan for of the next three years and giving me the opportunity to focus on venture opportunities in an exciting period for the legal industry and our markets.'