A top-60 firm has outlined plans to more than double its Manchester workforce after moving to brand new premises.
Browne Jacobson relocated its 48-strong team of lawyers and support staff last month to the recently-completed No.1 Spinningfields office block in the city centre.
The firm has confirmed it has signed a 10-year lease and will use the extra office space – estimated at more than 11,000 sq ft – to at least double its workforce and employ over 100 people by 2023.
Already operating in the education, healthcare, property and employment sectors, the firm will look to use the move to expand its private client offering.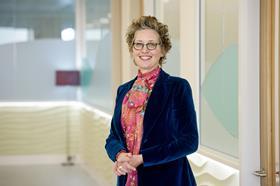 Kerren Daly, partner at Browne Jacobson, said: 'So far, our expansion has been driven organically, starting with strong levels of activity across health, public sector, property and education and then building on that through our commercial practice with specialisms like employment. We will continue to focus on strengthening these core practice areas, while also identifying new ways in which to develop our business in order to support our clients and their needs.'
Browne Jacobson, which also has offices in London, Birmingham, Exeter and Nottingham, posted turnover of £66.8m for the financial year ending 30 April 2017. Turnover for the Manchester office has increased 192% from £1.3m in 2013/14 to £3.8m in 2016/17.
The 20-storey No.1 Spinningfields building, the tallest commercial building to be built in Manchester in the past 50 years, is set to become a legal services hub in the city. Global firm Squire Patton Boggs will shortly move into three floors of the building, while national firm Weightmans will bring its two Manchester offices and their 150 staff together on the site later this year.