Firms are increasingly seeking modern offices outside of London to expand their footprint, according to sector research.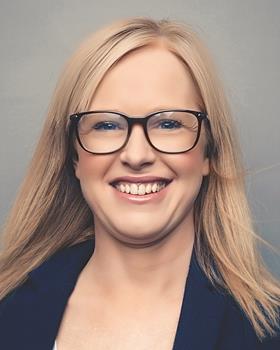 Property consultancy Knight Frank says that 80% of last year's top 20 law firm office deals reflected moves to 'high quality modern' office space in 'vibrant' city centres. Law firms accounted for 13% of office take-up in Manchester, which is higher than any other UK city and more than double the figure for central London. They accounted for 9.4% of total office space take-up in Bristol.
International firm Clyde & Co had the biggest office transaction, with a deal to occupy 69,000 sq ft in the Royal Exchange, Manchester. Simmons & Simmons has signed a 12-year lease to occupy the top two floors (27,000 sq ft) of the Aurora building in Finzels Reach, Bristol, from January. Hogan Lovells will take over the eighth floor (23,388 sq ft) of The Colmore Building in Birmingham's business district, where it currently occupies 7,620 sq ft on the tenth floor.
Leeds will be home to what will reportedly be the largest 'single site' law firm outside London. Earlier this year commercial firm Walker Morris announced that its 500 staff, who are currently split across two buildings in King Street, will relocate to a flagship office in 33 Wellington Street next summer. The building, in the city's business district, is currently 'undergoing a comprehensive £10m refurbishment'.
Knight Frank says last year's 40 law firm M&A deals, which have resulted in multiple regional office locations, have been driven by a 'growing competitive threat' from top-tier firms and 'more agile new market entrants'.
Jennifer Townsend, an associate at Knight Frank, said: 'Continued law firm growth in the UK has been driven by confidence in continued demand for legal services against a backdrop of ongoing economic and political uncertainty. High quality amenities in city centres such as Manchester, Bristol and Leeds are driving expansion outside of London, as occupiers look for flexibility and access to talent.'
Knight Frank says law firm activity in London remains robust. 'In responding to digital disruption and new market entrants, law firms are using space to incubate and accelerate innovation either within their organisations or alongside others. The form and function of law firm office space is transforming and is in stark contrast to the classic image of offices replete with wooden panelling and private offices,' the property consultancy says.
Knight Frank points out that magic circle firm Allen & Overy has developed its Fuse incubator in its London headquarters while Mishcon De Reya has created MDR Lab - its programme for tech start-ups in the legal sphere - in its London office.