Listed firm Gateley has expanded across the Irish Sea with a £2m deal to buy the firm of renowned media lawyer Paul Tweed.
The legal and professional services group announced yesterday it would acquire Paul Tweed LLP, a reputation management and media law specialist.
Gateley said it wanted to expand its offering in media law, reputation management, privacy, commercial litigation and brand protection, as well as strengthen its position in the Irish professional services market.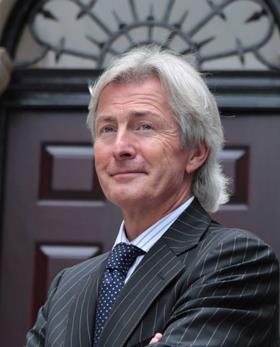 The Gazette reported in 2018 that Belfast libel lawyer Paul Tweed had founded his own practice with six lawyers, all multi-jurisdictional, based at offices in Belfast, Dublin and London. The firm would specialise in suing companies like Facebook and Twitter in Dublin, home to their European headquarters.
Tweed himself has more than 30 years' experience and is acknowledged as an expert in his sector. The deal is expected to present cross-selling opportunities for his existing and future client base.
Gateley will acquire the business for £2m split equally between cash and the issuing of shares. The firm said the deal is consistent with a growth strategy to acquire legal and professional services businesses which offer complementary services. It will also provide a platform for growth in Northern Ireland and the Republic of Ireland and enable the group to attract talent from a wider pool at graduate and qualified levels.
Gateley chief executive Michael Ward added: 'We have considered expanding into the Irish market for some time and Tweed strengthens our presence in the Irish professional services market. We see this move as a springboard for developing a strong legal services offering in Ireland.'
Gateley shares ended the day up 3.75% at 180p.