The first UK law firm to list on the stock exchange in its own right continues to make serene progress, today reporting double-digit growth in profit and turnover.
In half-year results covering the six months ended 31 October, Gateley reported that profit before tax had risen by 10.2% to £5.5m, with revenue increasing 11.8% to £51.9m.
Gateley was held up as a pioneer after floating on the AIM market of the London Stock Exchange in 2015. Having begun trading at 99p, shares are now valued at 200p - albeit they fell around 4% today following the results announcement.
The firm said its balance sheet is 'robust', with net assets increasing to £31m and net debt down from £8.2m in 2018 to £2.1m in 2019.
The proposed dividend to shareholders is up 11.5% to 2.9p per share.
Today's half-year results note that a new staff long-term incentive plan will replace the previous stock appreciation rights scheme and provide certainty around 'potential dilution' of shares – where the company needs additional capital and issues new shares on the public markets.
The size of the business has grown considerably since listing. Headcount has grown from around 750 three years ago to more than 1,000 today. In the last year alone, the average number of fee earners has increased by 22% to 673, with Gateley acquiring two businesses and making several lateral hires.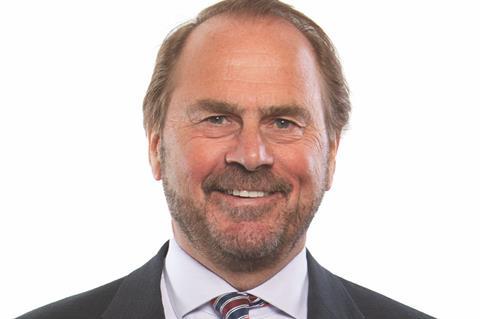 Chief executive Michael Ward said: 'Investment in our staff complement continues, with employee headcount now exceeding 1,000.
'As we grow, we continue to support our employee aspirations through both exciting career progression opportunities in an expanding business together with the delivery of meaningful shareholdings being achieved via our range of share schemes.'