Half-year profits are expected to increase by 14% at the UK's only full-service listed law firm. Gateley plc told the London Stock Exchange today that adjusted profit before tax, for the six months ending 30 April, has risen from £12.9m to £14.7m.
Over the same period, revenue for the group will be no less than £77m, up from £67m recorded over the same period in 2015/16.
The figures were revealed as the practice marks two years since it become the first existing firm to take advantage of the Legal Services Act allowing firms to seek external funding and float on the stock market.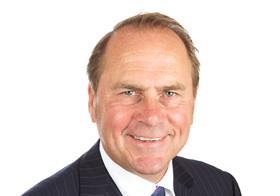 The announcement states that the firm's results provide a platform for further expansion of the group, having exceeded management expectations. Gateley bought Birmingham-based property consultancy Hamer Associates last year. It also acquired a tax incentives advisory business.
Mike Ward, chief executive of Gateley, said: 'I am delighted with the continued progress made by the group in the year. This represents another year of expansion for us. This has been possible due to the strength of our service offering, the depth of our client relationships and the growth in our teams of skilled professionals.'
The group results for the year are expected to be announced in mid-July.
Earlier this month, Ward admitted he was surprised no other firm had followed Gateley in going public, although he stressed it had not been an easy process.
From trading at 99p per share two years ago, shares today reached a new record high of 170.5p per share.