Shares in the listed firm Gordon Dadds resume trading today after it announced the completion of its acquisition of City practice Ince & Co.
The merged firm begins life today after months of negotiations, but the deal will not include Ince's international network of firms (except those in China) after it was not possible to agree terms, a statement said. Instead offices in mainland Europe, Singapore and the Middle East will be part of a network sharing arrangement, while the two China practices and Ince's UK business will trade as Ince Gordon Dadds.
The reduced scale of the acquisition has resulted in the total value of the deal coming down from £43m, as previously estimated, to £27.3m. This is payable in cash over four years and with a grant of options on up to three million new shares. Gordon Dadds has confirmed it has arranged new borrowing facilities of £12.5m to finance the acquisition.
Gordon Dadds said the deal will be earnings-enhancing in the current year and 'significantly' earnings enhancing from 1 April as duplicated costs are eliminated. Shares in Gordon Dadds Group plc are expected to recommence trading on the AIM market of the London Stock Exchange today.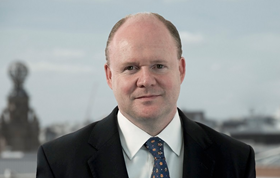 Adrian Biles, chief executive, said the Ince deal was a 'landmark in our development' as hundreds of new colleagues join the firm. 'It increases our capacity hugely and we expect it to boost revenue significantly in the coming years,' he said.
Biles said the firm will foster 'close working relationships' with its international network, which will remain separate businesses trading under the Ince name. The decision to exclude affiliated entitles was taken after detailed due diligence found it would not be possible to agree arrangements and obtain local regulatory approvals by the end of 2018, he said.
In terms of the acquisition, payments will be made equivalent to a percentage of the turnover generated in the first three years by the members joining Gordon Dadds, with Ince fee earners granted options to acquire up to three million ordinary shares at 140p.
The 24 equity partners of Ince UK will join Ince Gordon Dadds and have committed to Ince Gordon Dadds LLP for a minimum of 18 months.
Gordon Dadds says it will pursue a 'refined' acquisition strategy in future, with targets of UK firms with more than £10m annual fee income, international businesses adding to the depth of its core business, and smaller acquisitions which can be absorbed into existing offices.
The firm also reported that its profit before tax increased 91% to £1.1m in the first half of 2018, on revenue up 56% to £20.1m. An interim dividend of 2p per share will be paid in April.