Efforts to promote diversity in the judiciary appear to be bearing fruit, with five lawyers who initially qualified as solicitors among 21 deputy High Court judge appointments announced today. The recruitment exercise was one of the first to be explicitly open to practitioners without previous judicial experience.
Meanwhile, several appointees were the first of their families to go to university. Seven of the 21 are women.
In the previous round, in November last year, only one of 18 deputy High Court judges appointed was a solicitor.
Today, the judiciary announced that qualified solicitors Rowena Collins Rice, Andrew Henshaw QC, Peter MacDonald Eggers QC, David Stone and Justine Thornton QC have joined the bench.
The Law Society congratulated the successful candidates.
Society president Robert Bourns said: 'It is vital that everyone in the legal sector, whatever their background, circumstances or profession, has a line of sight to judicial career opportunities.
'With 181,000 enrolled solicitors, our profession has a vital part to play ensuring our world-renowned judiciary is as diverse as the society it serves.
'The skills solicitors develop in practice are more and more relevant to the changing court environment. I am confident that an open process application will find solicitors appointed judges in greater numbers in the future.'
Collins Rice applied for the Government Legal Service's trainee scheme, qualifying as a solicitor in 1995 and becoming the first lawyer in her family. Following legal advisory roles in the Home Office and former Department for Constitutional Affairs, she was appointed legal director at HM Revenue & Customs in 2005.
She became legal adviser to the Ministry of Justice in 2007, before joining the ministry's executive board the following year as director-general (democracy, constitution and law) and chief legal officer. In 2010 she became director-general (constitution) to the then deputy prime minister. She was appointed, in 2011, as secretary to the Leveson Inquiry. She is currently director-general of the Attorney-General's office and legal secretary to the law officers.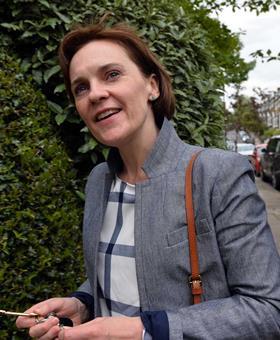 Henshaw attended a local state school in Northamptonshire and was the first in his family to go to university. He qualified as a solicitor in 1986 and as a solicitor-advocate in 1998. He worked as a litigator in magic circle firm Linklaters, where he became a partner in 1994. He was called to the bar in 2000.
MacDonald Eggars first practised as a solicitor before moving to the bar in 1999. He was a commercial litigation solicitor at a City firm for 10 years, where he was also a partner for four years.
Australia-born Stone began work as an associate to a judge of the Federal Court of Australia. After studying law at Oxford University, he was admitted as a solicitor of the Supreme Court of New South Wales, as a solicitor and barrister of the High Court of Australia, and as a registered trade mark attorney.
Moving to London in 2001, he was admitted as a solicitor for England and Wales and as a solicitor-advocate (civil). He has since been admitted as a notary public (England and Wales) and to the Supreme Court of Ireland. He is currently global head of brands at magic circle firm Allen & Overy and an IP litigator.
Thornton, who went to a local comprehensive school in Nottingham, originally trained as a barrister. According to her biography, published by the judiciary, she was not taken on by chambers after completing pupillage. She found tenancy at a 'tiny set' of chambers, which subsequently collapsed. She then worked at international firm Simmons & Simmons and magic circle firm Allen & Overy. After nine years as a solicitor, she returned to the bar, joining 39 Essex Chambers in London.
Among the barrister appointments, Darryl Allen QC and David Edwards QC were the first in their families to go to university. Naomi Ellenbogen QC attended a voluntary-aided comprehensive school. Julian B Knowles QC grew up on a Manchester council estate and attended a state comprehensive school. He was one of the first generation of his family to attend university.
Nkumbe Ekaney QC was appointed as the first Cameroonian-born QC in 2011. Pushpinder Saini QC is the son of Punjabi Sikh immigrants from East Africa.