Top-50 firm Keoghs was acquired today by an international insurance services company making its first foray into legal services.
City-headquartered Davies Group announced the deal, which is set to be completed before April, and said the insurance-focused Bolton firm Keoghs would form its new legal solutions arm. Terms of the acquisition were not disclosed.
Keoghs chief executive John Whittle will continue to lead the business and will join Davies' Group executive committee, reporting to Davies Group chief executive Dan Saulter. Whittle and the wider Keoghs management team will join Davies and become shareholders in the enlarged business, a statement said.
Keoghs, one of the earliest alternative business structures, acts solely for defendants and has grown in recent years to 1,700 staff acting for eight out of the top 10 UK general insurers.
According to its accounts for the year ending 31 May 2019, filed earlier this month at Companies House, Keoghs' pre tax profits rose 11% to £19.5m in the year, on turnover of almost £93m.
It will join forces with a privately held business which offers a range of insurance services and which operates from offices across the UK, Ireland, Bermuda, the US and Canada. Davies Group describes itself as delivering 'operations, consulting and technology solutions across the risk and insurance value chain'. The combined business will have more than 3,700 staff.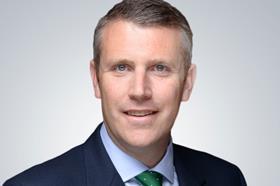 Under the deal, private equity firm LDC has sold the minority shareholding it has held in Keoghs since 2012.
Davies Group chief executive Dan Saulter said the company places 'considerable value on disruptive thinking and new ideas', and the acquisition was another stage in this process.
'To compete and win in an increasingly integrated global insurance market, it is essential that we can offer our clients valuable solutions right across the insurance, claims and risk value chain,' he said. 'The addition of Keoghs to our growing Davies platform provides an exciting opportunity for us to take a new message to our clients, and to provide new opportunities for our teams across the world.'
Whittle added: 'The Keoghs strategy has always been to place our business, our clients and our people at the heart of this change, driving forwards to create the preeminent law firm in the insurance legal sector. The opportunity to join forces with Davies was too good an opportunity to miss.'