A Manchester firm's book of cases was bought by a consolidator two days before regulators moved in to shut it down over suspicions of dishonesty, the Gazette can reveal.
The Solicitors Regulation Authority yesterday confirmed the intervention into personal injury specialist Clinch Solicitors and its principal Andrew Paul Clinch. The intervention notices state there was reason to suspect dishonesty on the part of Clinch and regulators moved to protect existing clients.
The Gazette understands that the firm was subject to a takeover from Metamorph Law on Monday, with the knowledge and consent of the SRA.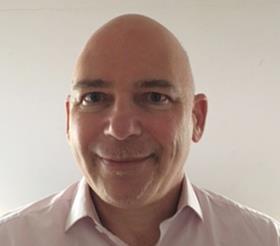 The deal included a book of existing and ongoing cases, subject to client consent to transfer, and the rights to the Clinch Solicitors name and brand. Some operational staff have joined Metamorph and are working from its Sale premises.
Metamorph chief executive Simon Goldhill said: 'The intervention happened after our deal completed and does not affect us or our business, including the cases we acquired from the former Clinch Solicitors.'
Nottinghamshire firm Shacklocks LLP has been appointed as intervening agent for the affairs of Clinch Solicitors, which was based in Princess Street in Manchester city centre.
In December 2011 local media reported that the firm was posting £500,000 annual turnover and was looking to expand. Its website claimed to be 'specialist no win, no fee solicitors' handling personal injury, RTA and accident at work claims.
Metamorph announced plans two years ago to acquire 60 high street law firms within five years. In March it recruited a team of 23 lawyers and support staff from the private client section of southern England firm Bernard Chill & Axtell. This followed the acquisition of Shropshire-based SLC Solicitors and last year the takeover of troubled north west firm Linder Myers.