The Ministry of Justice can now boast three qualified lawyers in its ministerial line-up - as well as a former diplomat and author, and a medical doctor. A full list of ministerial appointments following Monday's reshuffle was published by Downing Street this morning. Individual portfolios are still under discussion, the Ministry of Justice said.
The list reveals that the Rt Hon David Gauke MP will draw a salary as lord chancellor but not as secretary of state for justice. Both posts carry an entitlement of £69,552. When he is sworn in, Gauke will be the first solicitor ever to wear the lord chancellor's robes.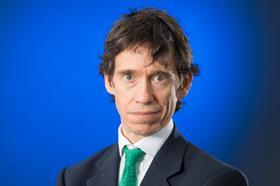 Of the other ministerial appointments, justice minister Rory Stewart OBE MP has one of the most colourful CVs on the government benches. The former soldier and diplomat served as deputy governor of southern Iraq following the 2003 invasion and while on leave from the Foreign Office spent 21 months walking across Iran, Afghanistan, Pakistan and India. In 2008 he was appointed director of the Carr Centre of Human Rights at Harvard University's Kennedy School of Government.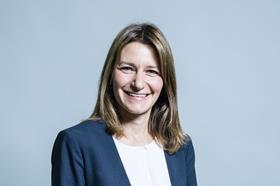 Another new appointment is barrister Lucy Frazer QC MP as parliamentary under secretary of state. Frazer practised at the commercial bar, taking silk in 2013, before being elected as MP for southeast Cambridgeshire. According to the Jewish Chronicle, she is the only Jewish woman in the current government.
Dr Phillip Lee MP for Bracknell, remains parliamentary under secretary of state in at the Ministry of Justice. Lee worked at St. Mary's Hospital in London, Wexham Park Hospital in Slough and Stoke Mandeville Hospital in Aylesbury, before qualifying as a general practitioner.
Although no announcement has been made, it is understood that the Rt Hon Lord Keen of Elie (Richard Keen QC) will continue to speak for the department in the House of Lords.
Keen was admitted to the Faculty of Advocates in Scotland in 1980 and to the bar of England and Wales in 2009. He retains his position as advocate general for Scotland. The other two government law officers, the Rt Hon Jeremy Wright QC MP and Robert Buckland QC MP, also remain in post as attorney general and solicitor general respectively.