Listed legal services business Knights plc has earmarked a 'healthy pipeline' of potential acquisition targets, as it bids to become the biggest regional firm in the country.
The company, which reported its annual results for 2018/19 to the London stock exchange today, spent almost £21m in the past year buying four practices. The purchases were funded through a £28m raised through admission to the AIM market in June 2018, with a further extended revolving credit facility worth £27m agreed until June 2023.
David Beech, chief executive, said Knights will make selected acquisitions to achieve 'geographical infill' and also potentially add new practice areas.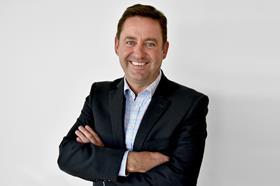 He described the UK legal market as consisting of three segments: the top 20 global elite, a further tier 50 firms facing competition from the big four accountants and a swath of single-office, independent firms.
'The independent segment is very interesting to us,' said Beech. 'These firms have typically reached a glass ceiling, are facing more and more pressure and risk, and are vulnerable to consolidation. We want to consolidate that third tier.'
The solicitor added: 'I would describe the [Knights] business model as having been through two phases and entering a third. Initially it was about proving the corporate model at a time when people were very cynical.
'Phase two, over the last two to three years, was about attaining critical mass. We are now entering the third phase, about scaling the business model.'
Non-executive chairman Balbinder Johal suggested the top 50 firms in the UK were not looking to build a presence beyond cities such as Birmingham, Manchester or Leeds. In contrast, Knights continues to target towns and cities 'where we can be the leading legal and professional services business outside London'.
For the 2018/19 financial year, Knights' profit before tax grew by 51% to £11.3m, on revenue also rising 51% to £52.7m. Net debt was reduced from £26.3m in April 2018 to £14.1m as at April 2019.
The company recruited a net 46 fee earners during the year, with average fees per earner increasing 22% to £131,000.
Total remuneration for directors increased from £122,000 in 2017/18 to £449,000 this year. The highest paid director received a total package of £143,000 – up from £116,000.
The company has proposed a dividend for the year of 1.87p per share. Knights plc shares rose 6.7% this morning following the results announcement, and shares now trade at 286p, compared with 176p on listing.