The Legal Aid Agency has cancelled its procurement for legal aid housing duty contracts following a High Court defeat at the hands of the Law Centres Network.
In a damning judgment last month, Mrs Justice Andrews DBE ruled that the decision to consolidate the number of housing possession court duty schemes (HPCDS) to provide 'larger and more sustainable' contracts was one that no reasonable decision-maker could reach on the state of the evidence that the agency had gathered and in the absence of further inquiry. The evidence also fell a 'long way short' of demonstrating that ministers had given due regard to the equality impact of the proposed changes, Andrews added.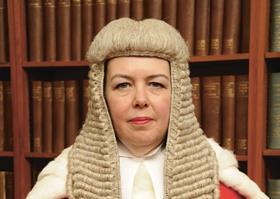 The publicly funded scheme offers on-the-day face-to-face advice and advocacy at court to people facing possession proceedings. Anyone in danger of eviction or having their property repossessed can get free legal advice and representation on the day of the hearing, regardless of their financial circumstances.
The agency's controversial procurement, which introduced price-competitive tendering, closed in December last year and successful bidders were notified in May. The new contracts were supposed to begin in October.
Andrews' judgment states that the tender process 'was conducted with remarkable efficiency and was completed before this case could be heard'.
Counsel for the lord chancellor urged the judge, should she rule that the government's decisions had been unlawful, not to remit the matter to the lord chancellor for reconsideration 'as a matter of discretion because of the administrative inconvenience and prejudice to third parties (including those who successfully tendered) that this could cause'. However, Andrews said 'a wrong should not go without remedy save in very exceptional circumstances, and this is not the type of case in which to deny the successful claimant the normal order'.
The agency said today it will publish further information on what will happen next in relation to the HPCDS contracts 'as soon as possible'.