Shadow legal aid minister Karl Turner MP has made a direct request to the lord chancellor to help legal aid firms 'starved of cashflow' due to government contracts.
Turner has already written twice this month to justice minister Alex Chalk MP, in which he called for the claims limit in certain areas of legal aid work to be lifted. He wrote the second letter after Chalk told the House of Commons justice select committee that legal aid firms were sitting on a potential £100m in unbilled fees.
After receiving no reply, Turner has now written to the lord chancellor, Robert Buckland MP with a proposal he says will provide immediate support and will not cost the Ministry of Justice a penny.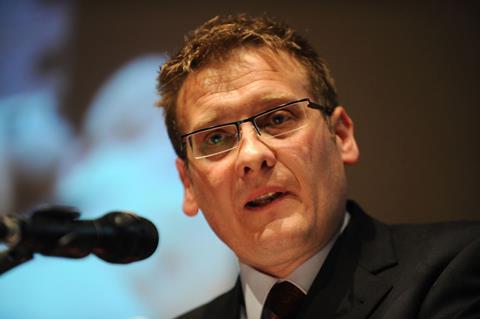 Turner's letter, sent yesterday, says: 'As you well know, the legal aid sector was financially struggling for survival well before the impact of Covid-19. However, this pandemic poses a serious and immediate risk to the existence of many legal aid practitioners, and by extension access to justice of those vulnerable clients they represent. Urgent action must be taken to ensure a functioning justice system as and when the coronavirus outbreak passes.
'Firms across the sector, undertaking specialist and vitally important work, are starved of cashflow by rigid contracts, leaving significant amounts of desperately-needed income unclaimed.'
Turner tells the lord chancellor that facilitating monthly claims to the Legal Aid Agency would provide immediate and economical support to practitioners. 'On 1 and 4 May, I wrote to the minister responsible for legal aid, Alex Chalk MP, to request flexibility for firms claiming for work already completed. I have received no reply. Those practitioners on the frontline of our justice system would be grateful for your urgent attention to this seemingly sensible proposal which requires no extra cost to the Ministry of Justice.'
Buckland is asked to give 'immediate and serious consideration' to the Legal Aid Practitioners Group's proposal for a grant-based crisis fund. The fund is one of three key measures the group set out in a briefing paper for Chalk ahead of a meeting with the justice minister this week.
The Ministry of Justice said last week that it would respond to Turner's letters 'in due course'.