Andrew Leaitherland has been replaced as chief executive and managing partner at DWF with immediate effect, the stock-exchange listed firm announced this morning. The departure of Leaitherland, who transformed DWF from a two-office practice to a listed group operating in four continents, was made in a trading update which also announced a scaling back of predicted revenue.
Today's announcement states that: 'In responding to the challenges created by Covid-19, the board believes that strong and experienced leadership is essential. The board believes that Sir Nigel Knowles, chairman, will provide this leadership.' Sir Nigel, former global chair of international firm DLA Piper, will take over as group chief executive officer with immediate effect.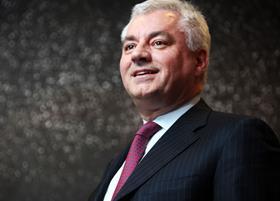 Chris Sullivan, senior Iindependent non-executive director, has been appointed as interim chairman. A committee of independent directors has been formed to run a selection process for a permanent chairperson over the coming weeks.
Sullivan said: 'On behalf of the board and all our colleagues I would like to thank Andrew for his hard work and commitment over many years; we owe him a great deal and wish him every success in his future endeavours.
'In these unprecedented times the board believes that Sir Nigel's extensive experience in building and leading a global legal business will be invaluable as group chief executive officer in ensuring that our strategy delivers sustainable growth and attractive returns for all our stakeholders.'
Leaitherland said: 'It has been a privilege to be group CEO of DWF for nearly 14 years and I am incredibly proud of the progress we have made in that time. It is a fantastic business with great people committed to delivering the best possible service to our clients. I wish Sir Nigel every success in taking the business forward.'
According to the trading update, disruption to the business in April was 'greater than anticipated and as a result revenues grew by c.11% over the financial year. The impact and timing of Covid-19 gave little opportunity for remedial action in this financial year, further reducing the group's profit expectations for FY20.'
DWF has agreed severance terms with Leaitherland which include clawing back share options he was awarded at the time of the company's flotation.
According to the 2019 annual report, which covers a seven-week period from the March 2019 IPO, his annual salary exceeded £500,000. He will get 12 montly payments including pension entitlements in lieu of notice, but be required to 'mitigate his loss' during the notice period by seeking alternative employment or engagement.
Leaitherland held 7 million shares at flotation, representing his pre-IPO interest, subject to a five-year lockup. The first and second tranches, amounting to 40%, will be released shortly and before the end of his notice period respectively. Some 50% of the remaining tranches will be retained 'in recognition of Andrew's contribution to the business during his tenure in office'. The other 50% be clawed back immediately into the company's employee benefit trust.
All long-term incentive plan awards held by Leaitherland will lapse and he will receive no bonus for 2020.
The announcement did not impress the market. DWF Group shares fell 15% to 69p on the news, down from 140p in March and closed at 66p, down 18.6% on the day.