The owner of a north London firm which has merged with the country's largest criminal legal aid provider says she became 'very tired' of carrying a heavy regulatory load which she predicts will only get worse.
Enfield-based Kent Solicitors and national firm Tuckers announced yesterday that they completed their merger this week.
In their announcement, Kent Solicitors owner Ozlem Erbil Cetin said: 'Like most owners of small firms, I had become very tired of carrying the burden of the regulatory and compliance regimes of the Solicitors Regulation Authority, Legal Aid Agency and Lexcel/SQM. I hope that our merger with Tuckers will actually enable me to strengthen the brand of Kent Solicitors within our key areas, as I can finally focus all my attention on our client work as opposed to managing other aspects of the business.'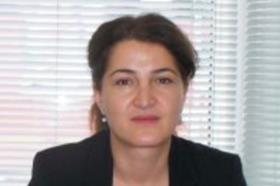 Erbil Cetin, who is now a Tuckers partner, told the Gazette that she has been running her firm for a decade and was responsible for everything. 'It came to a point where I was doing only the compliance and regulatory side of work rather than actual file work. With this merger, all this responsibility will be taken up by Tuckers, which will let me deal with what I'm good at - dealing with clients and getting on with criminal work.'
Erbil Cetin estimates that she spent about 60% of her time on the administrative side of the business. She predicts that compliance and regulatory burdens will worsen, and more practices, including sole practitioners, will struggle to keep up.
Kent Solicitors has a legal aid contract in criminal law. The firm also does conveyancing, family, personal injury and civil litigation.
Adam Makepeace, Tuckers practice manager, said: 'We have been quiet in terms of expansion over the last three years as we have focused on building our own case management system to free ourselves from the constraints of software vendors that do not cater for criminal defence firms - certainly not without significant costs. This is our first step, in what we hope will be a busier year, in terms of joining up with firms that share our vision for how criminal defence will be practiced in the future.'