A listed firm with ambitions to be one of the biggest outside the capital has made its first foray into Birmingham.
Knights Group Holdings plc today announced to the London Stock Exchange it had acquired the entire share capital of full-service firm Emms Gilmore Liberson (EGL).
The deal could potentially be worth up to £4.7m: initially Knights will pay £1.367m cash and issue 515,000 new ordinary shares worth £1.667m. A further £1.667m will be paid in cash over the next two years subject to conditions.
The cash consideration will be funded by Knights' existing facilities, and in addition around 30,000 shares will be issued to EGL's four salaried partners upon completion, subject to those partners remaining with Knights for at least a year.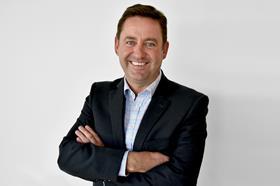 The acquisition marks Knights' expansion to nine offices outside London and brings in an additional 28 fee earners to the group. A total of five acquisitions have been completed since the firm became one of the first existing practices in England and Wales to go public in June 2018.
David Beech, Knights chief executive, said the group had purchased one of the 'few, well-established, full-service, independent' firms in Birmingham and reflects its 'strong momentum' to keep expanding.
EGL was founded in 2011 by three directors who had worked together at Lee Crowder and Cobbetts in Birmingham. In November 2013 the firm expanded when Mark Dakeyne and his team joined from Bridgehouse Partners LLP.