The Solicitors Regulation Authority has closed a London firm less than a month after its senior partner was found in contempt of court.
Sir John Thomas, the head of the Queen's Bench Division, last month ordered the SRA to conduct an urgent investigation into Consilium Chambers.
The matter arose from emergency out-of-hours applications to the High Court for injunctions to stop deportations.
The SRA today confirmed it had intervened to close the firm due to the failure of Consilium Chambers to comply with the SRA Accounts Rules 2011 and the SRA Principles 2011.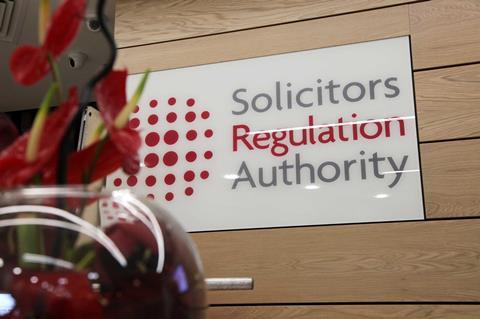 It said it was further satisfied there is reason to suspect dishonesty on the part of a manager at Consilium Chambers, namely principal and senior partner Benny Thomas.
In its ruling, the High Court invited the regulator to consider the firm's 'continuing fitness to practise' and the 'untruthfulness' of the evidence given to the court by Thomas.
The referral followed a hearing at which the court had sought an explanation from the firm as to its failure to comply with the Civil Procedure Rules, its reasons for lodging a claim that amounted to a 'clear abuse of process' and its reasons for misstating their client's position.
Thomas and his colleague Syed Akhtar have also been subject individually to closure notices by the SRA.
The intervention means the SRA will stop the firm from operating, take possession of all documents and papers held by the firm (including clients' papers), and take possession of all money held by the firm (including clients' money).
Consilium, based in Whitechapel, employs four solicitors.
Its entry in the Law Society's Find a Solicitor service says it practises aviation law, civil liberties and human rights, civil litigation, commercial litigation, conveyancing, criminal, employment, family, immigration, intellectual property and wills and probate.