North west powerhouse Jackson Lees Group says it will embark on a national acquisition strategy after a management buyout of the business.
The firm announced on Friday it had been acquired by MAPD Ventures through a buyout led by chief executive Brian Cullen and chief operating officer Joanna Kingston-Davies.
The agreement was funded by Shard Credit Partners and the new owners say they intend to 'invest heavily' in the legal sector through a national acquisition plan, with advanced discussions already underway with three firms.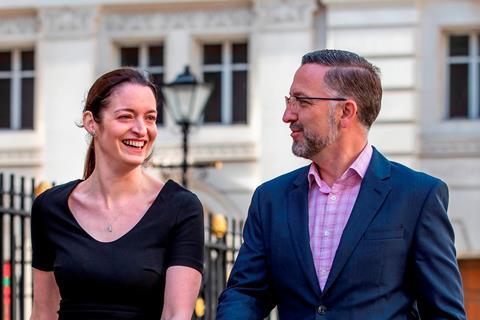 The Jackson Lees Group has more than 280 staff across six north west offices and is a full-service practice made up of the firms Broudie Jackson Canter and Jackson Lees.
Kingston-Davies said: 'Our strategy is predicated upon taking away the headache of "back office" for law firm owners to free up their time to focus on localised growth and development. By providing strong operating platforms and infrastructure with defined career structures and leadership, we will enable traditional law firms to deal with succession issues and to focus on what they do best.'
Alastair Brown, chief executive of Shard Credit Partners, said this was Shard's first investment in the north west, forming the basis for a buy-and-build acquisition strategy to create a bigger legal services group.
The funder markets itself as an alternative provider of finance to enterprises with a value of less than £50m. It provides loans of between £5m and £25m per borrower, and last month announced the completion of the management buy-out of Leeds debt recovery service BWL Legal Services Limited. The fund was created in 2017 and targets borrowers in 'defensive and stable sectors'.
Jackson Lees Group has represented families at the Hillsborough and Birmingham pub bombing inquests and is working with families on the Manchester Arena bombing inquiry.
Jackson Lees specialises in family, wills & probate, conveyancing, commercial, employment, court of protection, medical negligence and personal injury. Broudie Jackson Canter specialises in civil liberties and social welfare.
O'Connors Legal Services Limited, led by Mark O'Connor, John Spofforth and David Malone, advised MAPD Ventures and Jackson Lees Group. Gately plc, led by partners Andrew Madden and Andrew Cowan, advised Shard Credit Partners. Brabners acted for NatWest to facilitate the deal.