Top 30 firm Mishcon de Reya is the latest legal practice to consider a stock market listing, according to news reports over the weekend. Sky News said that the 156-partner firm has begun 'secret preparations for a flotation or stake sale that would value it at several hundred millions of pounds'.
Mishcon said in a statement: 'Mishcon de Reya LLP has delivered significant growth over the past 15 years. As a financially robust and dynamic firm we have ambitious plans for the next phase of growth and to achieve this are considering all options for raising capital. No decisions have yet been made.' The firm is due to announce its 2018-19 results this week. It reported revenues of £161m in the year ending April 2018.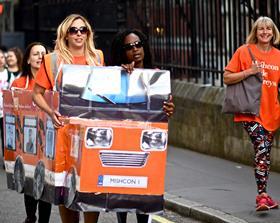 According to Sky News, the firm is set to appoint bankers to advise on options but has yet to make a formal decision about ways of raising capital. Mishcon de Reya was licsensed as an alternative business structure in 2015.
It will be following a trend set by City firm Gateley, which in 2015 became the first England and Wales legal practice to list on the London Stock Exchange in its own right. Earlier this year international firm DWF became the first law firm to list shares on the main market of the London Stock Exchange.