Listed law firm owner Fairpoint today formally appointed administrators but reiterated that its legal business will be unaffected.
In an announcement to the London Stock Exchange, Fairpoint Group confirmed the appointment of Sandy Kinninmonth, Lindsey Cooper and Gareth Harris of Manchester firm RSM Restructuring Advisory LLP. The move had been expected since a company announcement last week.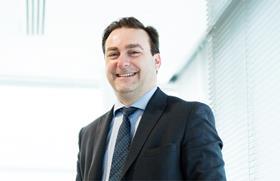 The directors said they will work with administrators to try and preserve any remaining stakeholder value.
Simpson Millar and its subsidiary companies, referred to as the 'legal businesses', will continue to trade as going concerns through the dedicated £5m funding line provided by Doorway Capital.
The announcement added: 'The appointment of administrators to Fairpoint Group Plc will have no impact on the day to day running of these businesses.
'The client services that Simpson Millar provides and the protections its clients enjoy are not in any way affected by the appointment of administrators to Fairpoint Group plc.'
Share trading will continue to be suspended, having originally halted on 28 June. David Broadbent, appointed as chief executive earlier this year, will leave with immediate effect, with Greg Cox installed as managing partner of Simpson Millar. Cox is described by the firm as bringing experience of working with law firms and others to 'shape their response to legal and regulatory changes'.
In a separate statement, Simpson Millar, which employs around 500 people, said its primary concern remains the protection of client interests, with the administration having no effect on service provision.
Cox added: 'Whilst the past few months have been challenging for the group as a whole, Simpson Millar has continued to be a business with great staff and a strong client base.
'The opportunities to grow the business in the current rapidly changing legal landscape are considerable and I am looking forward to working with the team to optimise those opportunities.'