Personal injury firm Hudgell Solicitors is ready to return to the acquisition trail, taking advantage of a sector set for tumultuous change over the next year.
The firm said this week it will 'reignite' its eight-year-old acquisitional arm webuyanyfiles.com to give lawyers a way to sell their practices ahead of fee restrictions and PI reforms.
Managing director Neil Hudgell confirmed that talks have been held with firms over potential deals in recent months, as rivals seek to get out of the sector.
Since 2011, Hudgell Solicitors, which has offices in Hull, London, Leeds and Manchester, has completed almost 40 acquisitions of varying size, taking on work worth £8m in upfront and deferred payments.
While many firms rode out the consequences of civil justice reforms enacted through the Legal Aid, Sentencing and Punishment of Offenders Act in 2013, from next April they must also face the Civil Liability Act, which will reduce RTA victims' damages and remove costs recoverability for any soft tissue claims worth up to £5,000.
Hudgell said there is 'no doubt' that PI firms are running increasingly difficult caseloads but struggling with cash flow and considering exiting the market.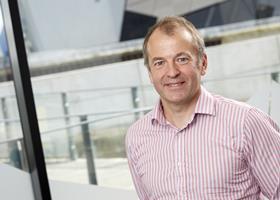 'We've always been open to opportunity and ready to talk to people over the past few years, but have been well aware that many have battled on despite facing ever more hurdles,' he said. 'As a firm we sense the beginning of another significant market exodus over the coming 12 to 24 months and we have seen the beginning of that already.'
Meanwhile, the government has hinted there may be scope in its new portal for handling lower-value claims for litigants in person to get some legal advice.
In a letter to the House of Commons justice committee, justice minister Lord Keen of Elie stated the IT system will provide access to a 'low-cost paper-based system, paid for by the compensator, which will enable unrepresented claimants to seek an independent view from a qualified expert on key elements of their claim'. There are no details on what qualifications this expert will require or how much this 'independent view' will cost.
Further work is being developed on a process for unrepresented claimants to obtain medical reports through the new system. Alternative dispute resolution providers have also been involved in developing a bespoke system to support litigants in person.
Lord Keen added: 'The claimant must be at the heart of the process… the new portal must be as simple and efficient as possible for unrepresented claimants.'