A second top-100 firm has crossed the Irish Sea to open a Dublin office largely in response to the UK leaving the European Union. Lewis Silkin said it wanted to establish a new base in the Irish capital to ensure it can still meet client demand after Brexit.
The expected flurry of relocation activity has yet to materialise since the referendum vote in June 2016, with the Law Society of Ireland confirming in December that only international firm Pinsent Masons had opened a Dublin office in the previous 18 months.
Lewis Silkin said its new office will focus on the provision of Irish and international employment law as well as supporting clients with business immigration needs.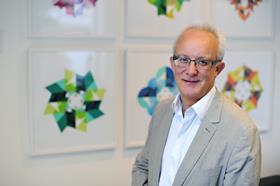 James Davies (pictured), divisional managing partner of Lewis Silkin's employment, immigration and reward division, said: 'Ireland has become an important jurisdiction for our clients across many different sectors in the wake of Brexit - in particular with regard to employment and data privacy.'
Chief executive Ian Jeffery added: 'The new Dublin office is a natural and complementary addition to our existing offering, and further enhances our ability to deliver for clients with operations in Ireland, the wider EU and globally. Going forward, we will continue to review avenues for expansion in Ireland in line with evolving client requirements.'
Since the start of 2016, at least 1,300 solicitors from England and Wales have been admitted to Ireland. But while some firms in the UK have encouraged lawyers to be qualified in different jurisdictions, only Pinsents has actually opted to set up an additional office.
Speaking last year, senior partner Richard Foley said the office would focus on the financial services and technology sectors, with Dublin becoming a 'key global hub' for these industries in the context of Brexit.