Another pioneer of the QualitySolicitors network has announced it has left the group.
South-west firm Burroughs Day said it wants to focus on developing its own independent brand and is no longer part of the network.
The practice had been a prominent figure representing the brand since it was launched in 2010 and took a lead role in developing its strategy and testing new schemes.
But it joins a burgeoning list of long-standing members preferring to build their own identity rather than rely on a support network.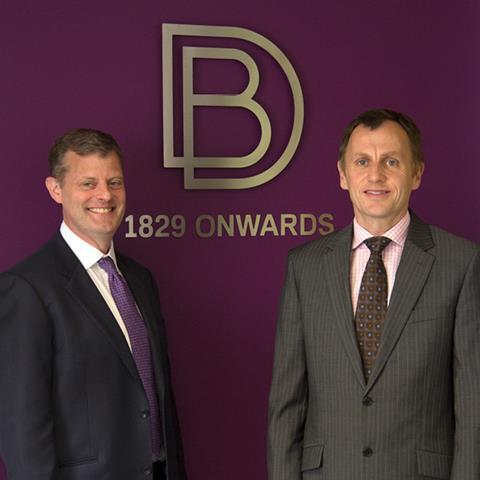 Senior partner Hugh Balchin (pictured, left) said his firm has enjoyed the 'visibility' that comes with being with a national brand, but it was the right moment to return to its roots.
Balchin said: 'The time is now right for Burroughs Day to build on its own long-established, excellent reputation in the West Country, rather than being part of a national umbrella marketing network.'
The multi-service firm, with offices in Bristol and Portishead, has a new logo and trades as an LLP from this month.
Balchin stressed that the firm has enjoyed a close working relationship with QS over the years and wishes it all the best for the future.
'As a founder member of QS, we helped drive client-friendly initiatives such as more accessible opening hours and transparency on fees,' he added.
'Burroughs Day is still committed to improving the delivery of legal services, and will continue to develop this.'
The likes of Burns and Company, Mander Cruickshank and Martin Tolhurst Solicitors have all announced their departure from the network in recent months.
But the business still retains around 100 firms and has predicted it will create a package for members to benefit from, including contracts with national clients and bulk buying of key services.
The first sign of this renewed model emerged last week when the company secured a trial to supply legal services to 3,000 business owners who run Nisa stores across the country.