In the latest sign of health in the commercial law sector, Thames Valley technology specialist Boyes Turner has announced strongly growing profits and a recruitment drive, including at partner level.
In the year ending 31 March pre-tax profits rose 22% to £4.2m on revenue up 8.3% to £15.5m. It is the first time that the firm's turnover has exceeded £15m. The figures are still subject to audit.
Core sector teams in technology, development and housebuilding and leisure and hospitality all performed well, the firm said. A recruitment drive, including at partner level, has begun to meet a rise in new instructions for the firm's corporate team.
Andrew Chalkley, chief executive, said: 'It's been an exceptional year. We have a strong business with a good base of existing clients and an encouraging flow of new work coming through which promises further profitable growth in the current year.'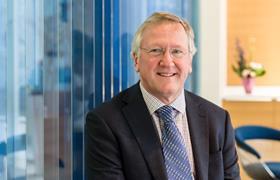 Reading-based Boyes Turner has 22 partners, six legal directors and more than 50 other lawyers.