Conveyancing solicitors in England and Wales could come under pressure to work more at the weekends after a Scottish-based firm announced a seven-days-a-week service to help buyers gain a competitive edge.
Gilson Gray, which has offices in Edinburgh and Glasgow, says anyone who spots a home over the weekend can call the firm to discuss the property, agree a price and prepare an offer so that it can be lodged first thing on Monday. The service will also be offered to housebuilders, developers and mortgage brokers.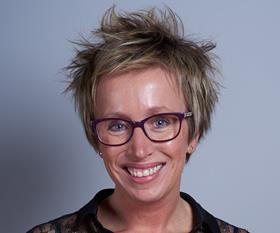 Debbie McCathie, head of residential conveyancing, said: 'Traditionally, people look at a range of properties over the weekend and if they see one, they have to wait until Monday to contact their solicitor. By the time they have tracked them down, discussed its merits, agreed a price and submitted a formal offer to the sellers, it could be late in the day or even into the Tuesday.'
McCathie acknowledged that some firms have offered services 'of this type' but said none offer a 'genuine partner-led service which, rather than just being someone at the end of a call, actually delivers high-quality solicitor advice that goes right up to drafting and lodging an offer for a property'.
The Scottish conveyancing process operates differently to the system in England and Wales. Once a person has found a property they want to buy, the solicitor will help put together the offer. If a seller receives more than one offer on a property, the solicitor can help to decide which one to accept.
The Society of Licensed Conveyancers said several licensed conveyancing firms in England and Wales offer seven-days-a-week conveyancing. 'As specialist property lawyers, licensed conveyancers are adept at meeting the needs of their clients, and the great majority make extensive use of leading-edge technology to provide seamless communication at the time of day or night of the client's choosing,' the society added.
Lloyd Davies, operations director at the Conveyancing Association, told the Gazette he understands the majority of the association's members have an online case-tracking facility which is available to clients 24-7 and access to some telephone support if required over the weekend.