Listed firm Keystone has recommenced dividend payments to shareholders amid fresh optimism about how the business has emerged from lockdown.
The firm, which allows lawyers to work remotely and keep a share of the fees, told the London Stock Exchange today that two dividend payments totalling 6.6p per share would be paid following the announcement of half-year results.
In the six months to 31 July, profit before tax fell 18.5% to £2.2m despite revenue increasing 6.5% to £24.5m. Declining profits were attributed to investment in a central office team and a new office space last year. The firm said its pay structure for lawyer members meant that profits and cash have been 'substantially protected' despite a 30% fall in demand from clients at the height of the pandemic lockdown.
Chief executive James Knight said: 'While all areas of the business were affected, the impact was not uniform with certain areas, such as property, family and private client being most severely affected whilst litigation, for example, has held up well.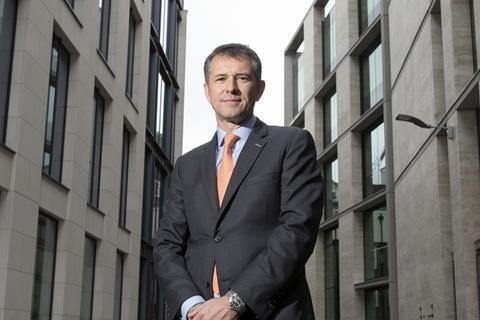 'As time has progressed and we have seen a gradual opening up of society and the economy, new instructions in most practice areas have slowly recovered to almost pre-Covid-19 levels, although as with the decline, certain areas still lag behind others.'
Keystone reports that net cash reserves have increased 8% to £6.9m, with confidence high enough to make the two dividend payments: one an interim ordinary payment at the same level as last year, and the other being half the amount that would have been paid as final dividend for the year to 31 January, which was cancelled due to Covid-19.
Knight added: 'We believe that in paying a second interim dividend at this level we are striking a reasonable balance between returning value to shareholders and ensuring that the cash position of the group is sufficiently robust to manage any further Covid-19 related effects in the second half of the year.'
Keystone said overall lawyer numbers increased by 33 during the first half of 2020, despite market uncertainty. Indeed, the changing working practices for many lawyers in traditionally-run firms may have caused an increase in interest: the 145 applications from qualified lawyers to join the business was 27% up on the same period last year.
Shares in Keystone Law Group rose 5.75% to 460p on the news.