National firm Slater and Gordon has settled its two-year claim over of the most contentious acquisition deals in legal history - with the settlement announced just hours before a trial was due to begin.
The firm was suing Watchstone Group (formerly known as Quindell) for the full £637m value of its 2015 acquisition – a purchase which was followed by a nosedive in profits and the collapse of its parent company's share price. For its part, Watchstone was countersuing for £63m, saying the acquisition was under-valued because of issues with disclosure in the build-up to the deal.
Watchstone announced today to the London Stock Exchange that all of S&G's claims for breach of warranty and/or fraudulent misrepresentation relating to the historic sale of the group's professional services division in May 2015 have been unconditionally withdrawn. Watchstone has also agreed not to pursue its counterclaim against S&G.
The settlement provides for £11m of the £50m currently held in escrow to be released to S&G with the balance of £39m and accrued interest being released to Watchstone. No application for costs will be made by either party.
Watchstone does not accept that there was a proper basis for the S&G Claims and S&G does not accept that there was a proper basis for the counterclaim.
Richard Rose, non-executive chairman of Watchstone said: 'Whilst Watchstone remains firmly of the view that the legal action commenced by the other side was without merit, the board believes that a settlement at this level is in shareholders' interests as it brings certainty.
'It also releases a significant cash sum that has been locked in escrow and unavailable to us for some considerable time. The decision was made with consideration of the costs of pursuing the company's defence and counterclaim at trial and to the inherent uncertainty of the outcome of any legal process.'
In a statement, Slater and Gordon chief executive David Whitmore said: 'We can confirm that Slater and Gordon and Watchstone have reached a settlement. We are pleased this matter has drawn to a conclusion.
'As a business, we have not been distracted by this case – we have made significant investment in our business and have new management, new expectations, new processes to support our staff, partners and customers and new technology to make our work more efficient and effective. We look forward to the opportunities that lie ahead.'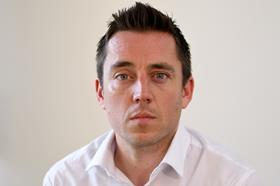 Watchstone had said it expected the trial to last nine weeks. The company had stated that it had spent around £6.6m on legal costs fighting the case.
The acquisition of Quindell's professional services division – effectively its entire legal department – was the most expensive ever by a business in the legal sector of England and Wales.
Court papers have already revealed that Slater and Gordon spent £31.7m on the 'most rigorous' due diligence over five months before the merger. The acquisition was supposed to have brought in 90,000 RTA cases a year.
The legacy of Slater and Gordon's rapid expansion, involving acquisitions across the country, continues to be felt. On Friday, the firm confirmed it had closed its office in Leeds, with around 25 fee earners, working in crime and personal injury, being made redundant. The decision comes less than a year after the firm had stated its commitment to retaining a presence in the city.
The closure followed a period of consultation and a review of the network of offices across the group. This review concluded that work can be consolidated in bigger offices such as Liverpool and Manchester, while upgrades in technology have reduced the need for physical sites.
A Slater and Gordon spokesperson said: 'We have introduced new technology and processes that allow us to work more efficiently and provide a better experience for our customers. Consequently, we are closing our Leeds office and relocating the work to other locations.'
The firm has closed a number of offices across England and Wales since the takeover by new owners who have sought to reduce costs and make the business more efficient. These offices were largely a hangover from the previous administration which had acquired firms in a bid to become the best-known consumer legal brand.
In 2017, plans to shut offices in Chester, Wrexham, Milton Keynes and Preston were confirmed. Last November, the Leeds office headcount was reduced when the firm decided to disband its noise-induced hearing loss team by the end of the year. At the time, a spokesperson said the firm remained 'committed to our presence' in Leeds and would relocate remaining staff to a new site.