A competition offering grants of £50,000 for technology-based approaches to making legal services more accessible will be announced by the Solicitors Regulation Authority and a government-backed technology foundation today. The Legal Access Challenge has received £250,000 in government money to support ways of closing what is described as a 'legal gap'.
It will today invite bids from innovators working on 'new technology solutions to help make legal advice more affordable and accessible for the majority'. Three grants of £50,000 will be awarded in September. One winner will receive a further £50,000 in March next year to develop its idea further. The remaining £50,000 will cover the fixed costs of the 18-month programme, the backers announced at a breakfast event on the 31st floor of London's Shard skyscraper yesterday.
The SRA's partner in the scheme is Nesta, an innovation foundation set up in 1997 with National Lottery funding as the National Endowment for Science, Technology and the Arts. To coincide with the announcement, it published research shows that vast majority of people in England lack access to legal support. The initiative is also based on the premise that the great bulk of investment in 'lawtech' is directed at improving efficiencies and automating processes in commercial law firms rather than opening access to justice.
Chris Gorst, head of better markets at Nesta Challenges, said: 'For too many people, legal support and advice seems out of reach and reserved for those with the time and money to navigate a complex legal system.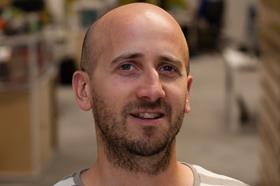 'We are launching the Legal Access Challenge to help demonstrate what technology can do and to bring these new solutions to market. We want to see digital solutions that directly support individuals and small businesses to access legal services conveniently and affordably, and which can help close the 'legal gap' we currently face.'
Anna Bradley, SRA chair, said: 'We want our regulation to support new ideas. The Legal Access Challenge can help to drive the development of new approaches which will deliver tangible benefits to the public, opening up access to legal services for as many people as possible.'
Applications close on 11 August and a judging panel - whose members are yet to be announced - will announce the finalists in the last week in September.