The head of international firm Hill Dickinson says any potential transfer of its insurance business group to a rival firm will be good for those involved.
National firm Keoghs confirmed this week it has held 'high-level, preliminary' discussions with Hill Dickinson about the possibility of taking on its insurance practice.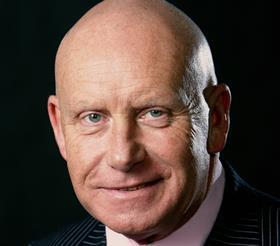 This excludes all marine insurance and clinical negligence work, which has always been undertaken separately from general insurance and will remain part of Hill Dickinson's offering.
Reports suggest Hill Dickinson's general insurance business is worth £23m a year and comprises 400 staff and 16 partners.
Peter Jackson, chief executive of the Liverpool-headquartered firm, said: 'I believe that our partners and staff involved in any transition would benefit from moving to a firm whose sole focus is insurance and has invested heavily in IT to service clients efficiently.
'Furthermore, it would allow us to focus our resource and efforts of future strategic growth, including marine, commercial and health work, while maintaining close relationships with Keoghs to provide an enhanced offering to our retained clients who require insurance related advice.'
John Whittle, chief executive of Keoghs, stressed talks are still at an early stage, but that any deal would help create the 'pre-eminent legal services provider for the UK insurance industry'.
Hill Dickinson has more than 1,000 staff members, including 190 partners, with offices in Liverpool, Manchester, London, Athens, Singapore, Monaco and Hong Kong.
Keoghs acts for insurers representing half of the UK general insurance market and is based in Bolton, Coventry, Glasgow, London, Manchester and Southampton. Its latest set of accounts reported that profits before tax were £11.3m, for the year ending 31 May 2016. This was an increase of 9.6% on the previous year. Turnover at the firm rose 7.2% during the year, from £54.4m to £58.3m.