A team of clinical negligence lawyers will be under its third employer in a year following a move to fast-expanding national firm Hudgells Solicitors.
The nine-strong team and a caseload of high-value clinical negligence claims will transfer from Shropshire firm HH Legal, which earlier this year bought Yorkshire firm Heptonstalls after it had gone into administration.
In a statement, Hudgell Solicitors said HH had decided to focus on other areas of legal expertise, specifically personal injury and industrial disease, working alongside its related automated PI claims system Call Brian.
Hudgells' chief executive Rachel Di Clemente said the deal is the perfect fit for all parties.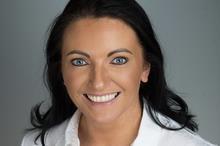 'This acquisition has worked well for both Hudgells and HH Group; we are both looking to grow in different areas of expertise and we have worked together to help each other move forward.'
Di Clemente said discussions have been held with a number of firms over possible acquisitions of cases in clinical negligence and personal injury. The firm says it is keen to grow its team further and expand across a wider geographical area.
Since 2011, Hudgells has continually increased its services and has completed more than 40 deals for cases and firms through up-front cash or deferred payments, using its webuyanyfiles.com offer.