A corporate law firm is hoping to empower a generation of diverse talent by teaming up with an LGBT (lesbian, gay, bisexual and transgender) charity to develop a mentoring programme.
Travers Smith today announced its programme, developed with charity Just Like Us, is aimed at giving LGBT graduates the skills, confidence and support to transition from university life to full-time employment. The firm says many LGBT people 'come out' at university, but 60% 'go back into the closet' when they start work.
Travers Smith partner Daniel Gerring, chair of the firm's LGBT network, said: 'This initiative is a great example of Travers Smith adding value by sharing our insight and expertise and working in partnership to empower a generation of emerging LGBT talent.
'The addition of this programme to our extensive portfolio of LGBT projects underlines the firm's continued support of diversity and inclusion in the workplace and wider community.'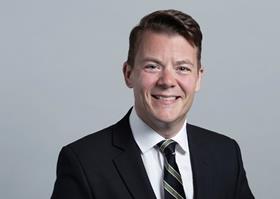 In the first year, 25 mentors selected by Travers Smith will work with LGBT university students from across the country, giving them skills and advice to help start their first job confident in being themselves. Mentors in the first year will include Gerring and the firm's head of HR, Carly Hubbard.
Tim Ramsey, chief executive of Just Like Us, said the charity wanted to give something back to 'our courageous ambassadors who have worked with over 15,000 school students in the last year'.
He said: 'Travers Smith have been the perfect partners to do exactly that - developing a mentoring scheme that will help empower our ambassadors to start work as future LGBT leaders, confident in their identity and openly LGBT.'
Travers Smith occupies the 58th spot in this year's Stonewall list of top 100 LGBT-inclusive employers. The firm's diversity initiatives include supporting Freebar, a professional LGBT networking group for barristers and those working in their chambers, and developing a CSR programme which, this year, showcases work promoting LGBT inclusion.