Moscow-based partners at a US global firm are hoping to avoid the impact of deteriorating relations between Russia and the western world by spinning off their own local firm. Ilya Rybalkin and Suren Gortsunyan, partners in Washington DC-headquartered Akin Gump's Moscow office, today announced the formation of Rybalkin, Gortsunyan & Partners (RGP), based in Moscow, with a team from Akin Gump.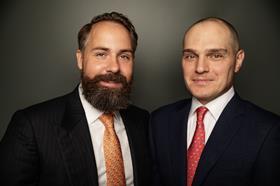 The announcement cites 'geopolitical tensions on both sides of the Atlantic hindering western firms serving Russian clients' as the reason behind the decision. The new firm will work with Akin Gump on a non-exclusive basis, including on current matters.
RGP will operate at the 'highest international ethical and professional standard', the announcement states. In a nod to the poor reputation of the largely unregulated local legal sector the announcement stresses that the firm will employ 'only those lawyers with experience in major international firms and with full fluency and familiarity of Russian and English law'.
Rybalkin headed the dispute resolution and investigations group at Akin Gump's Moscow office while Gortsunyan specialised in M&A activity, private equity transactions, joint ventures, shareholder disputes and corporate restructurings. He is admitted as a solicitor in England and Wales. RGP is expected to have at least 15 fee earners by the end of 2018.
Rybalkin said that a team spin-off of this calibre and scale from a leading international firm is unprecedented in the Russian legal market. 'At a time when sanctions and other geopolitical measures are distracting law firms from their main goal of serving clients we expect to attract further senior lawyers from international law firms.'
Of Akin Gump he said: 'We part on excellent terms and will continue to work together on certain existing matters.'