Yorkshire firm Switalskis has announced the acquisition for an undisclosed sum of personal injury specialist Atherton Godfrey in a deal that creates a £20m turnover business.
The combined Switalskis group will employ 380 staff across 12 offices in West, North and South Yorkshire. Atherton Godrey, based in Doncaster, will continue to trade and act under its existing name, while head of litigation John McQuater, head of PI Diane Parker and head of commercial and property Sarah Naylor join Switalskis as directors. Don Bird has stepped down as managing partner and joins Switalskis as a consultant.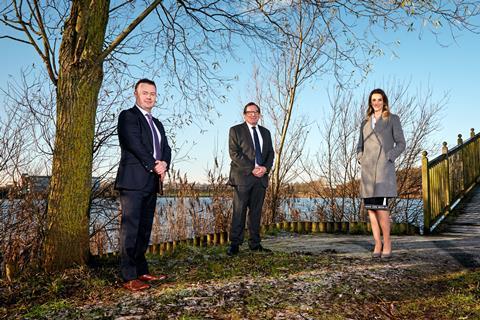 The combination of the firms puts Switalskis into the top 150 practices in the country and makes it the third largest firm solely based in Yorkshire.
Switalskis' managing director John Durkan said: 'Over the last 28 years Switalskis has grown, both organically and via a series of acquisitions, into a highly successful firm with a strong reputation and many practitioners recognised as leaders in their field, regionally and nationally.
'Atherton Godfrey is a well-respected firm throughout South Yorkshire, with a 42-year history and specialist staff covering many of the legal services required by individuals, families, organisations, and businesses.'