Working and living in a pandemic
Gemma Rowe, chartered legal executive, children and domestic abuse response team, The Family Law Company
'Deciding to start a new job in a completely new practice area during a pandemic seemed a little daunting at first.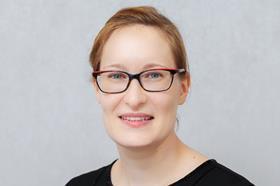 Having barely left the house during the first lockdown it felt odd driving into the city centre on my first day as I couldn't remember the last time I had driven so far (even though it was a mere 30 minutes). The roads and car park were so quiet. Moving from personal injury to working in children and domestic abuse I had lots to learn but it was good to have a new focus away from Covid-19.
Despite the changing dynamics of the office floor due to the majority of people working from home and not being physically present to meet face-to-face, I was immediately made to feel extremely welcome. My team and colleagues all just an email, phone call or Teams chat away and when meetings were possible a couple of metres and a piece of Perspex was all that stood in the way of making new friends.
There's been plenty of opportunities to stay in touch and sane too. It's been great to read weekly newsletters with ideas like chill out podcasts or top tips for managing time and attend more formal events like vicarious trauma. The training, mentoring and support is different but just as effective and to date has been invaluable. We've all embraced technology and adapted.
In fact, the challenge of moving into a completely new practice area was really exciting and to be honest with the ever-changing lockdowns and tier system vulnerable members of our community need support through this area of law more than ever. It is brilliant to feel that I am helping support others to get through this difficult time.
If you are still looking for your perfect job don't let the pandemic be the excuse to not make that change. With the growing changes in courts and solicitor firms starting to work paperless, the increase in remote learning and training as well as remote meetings and court hearings, there is no better time to make a move into a new practice area or job role.'
Elaine Richardson, Richardson Family Law, Wirral, Merseyside
'I am a self-employed family law solicitor and mediator as well as co-chair of the Law Society's family law committee.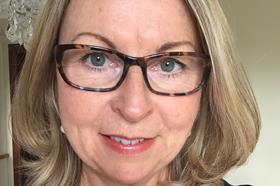 I set up my own business in December 2019 and all my plans were quickly turned upside down at the end of February last year with the death of my dear dad (a retired district judge), closely followed by the lockdown in March.
Slowly, I adapted to my changed world, improved my established working from home tech with the support of my IT Department (son) and kept soldiering on. To my surprise, online mediation works, collaborative law continues, clients are referred from across the country and my CPD log has never been so full of points.
Also on the plus side, I can now do as I have always imagined and arrive for meetings at warp speed, unimpaired by high heels and in the comfort of jeans, in other words, 'agile' working!
On the minus side, I miss spending time with my family, friends and colleagues. Post-vaccine the prospect of family holidays and a drink with friends at the Law Society bar in Chancery Lane beckons.'