Anna Bradshaw, member of the Law Society's EU committee, Peters & Peters, London
'Work unquestionably carries on in this "new normal", supported by the Herculean efforts of our IT and HR teams. Most of our cases involve some international element, and we are all used to communicating remotely with clients and other parties in different parts of the world. What we are less used to is working remotely from each other. It is difficult to shake the sense of the surreal when a video call suddenly catapults you into a colleague's bedroom, kitchen or living room; far exceeding the revelations of our occasional dress down Fridays.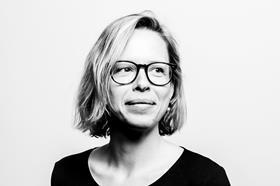 We were a close-knit firm before lockdown: we are all the more so now as we 'meet' for virtual cinema nights, quizzes, drinks and our children's kitchen discos. But even on a good day there comes a point when I want to throw my laptop out of the window. There are new challenges to navigate: I try to give video calls a wide berth, but find myself having to explain I'm out of breath when answering a call because "I'm mid-Jo Wicks".'
Mark Evans, chair of the Law Society's Wales committee, Allington Hughes, Llanrwst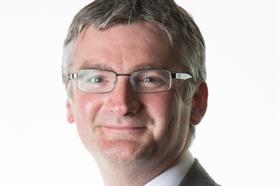 'We are living in difficult and challenging times. I have been amazed at our agility and ability to respond to events and the camaraderie extended to all. As a "high street" firm we continue to provide legal advice, guidance and support across all three offices - albeit from behind closed doors or from home. Our working methods may have changed but as a profession our instinct is to help those in need and each other. We are a cross-border firm with offices in Wrexham, Chester and Llanrwst and we are keeping a close eye on the various policy differences introduced by UK and Welsh government so that we can ensure compliance for both ourselves and our clients on either side of the border.'
Jennie Kreser, Laytons, London
'Lockdown started quite early for me as I was deemed to be in a more "vulnerable" group due to some underlying health problems, so I have been self-isolating for nearly two months already! Luckily Laytons are quite forward thinking and I was able to work from home fairly easily with systems already essentially in place, although sometimes stretched now that all the fee earners trying to log on from home at the same time!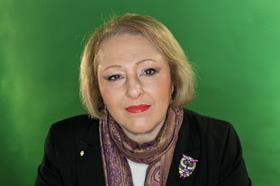 We hold a weekly Zoom department meeting to ensure everyone is kept in touch with the real world and we also use WhatApp for group chats and gossip. I must admit, I really do look forward to these collegiate sessions. It's amazing what you take for granted when it's no longer possible to meet at the coffee station!
I think the harder thing for me, to be honest, has been the closure of the magistrates court to the lay bench. I have been a JP for over 28 years and my court sittings are a pivot around which my working week often rotates. With a GP in the house, it really brings home the pressure that the NHS is under on the front line. The Rule of Law is of course important in a functional democratic society. But it can pale into insignificance when loved ones are taken away in the cruellest possible way.'
*The Law Society is keeping the coronavirus situation under review and monitoring the advice it receives from the Foreign & Commonwealth Office and Public Health England.