Gavin Knox, NWSSP Legal & Risk Services, Cardiff
'I head up what we call the complex patient team acting for all NHS bodies in Wales. In essence we help frontline staff navigate their way through some very difficult situations where there are human rights implications. Making life changing decisions on behalf of patients who lack capacity can be a challenge at the best of times. It is made more difficult by Covid-19 which presents barriers at every turn.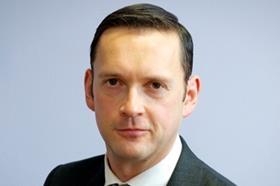 Disputes about continuing or withdrawing life-sustaining treatment are a particular challenge. Usually we would meet with families, help address their concerns and steer everyone through the best interests decision-making process in an open and transparent way. However, with families rarely able to visit the hospitals and clinicians wrapped in a shroud of PPE and infection control measures, communication can be a test. Technology can offer solutions but are useless without the soft skills that are essential to being a successful lawyer in this field.
This is a highly dynamic and fast paced area to work. The courts are doing a sterling job of keeping the Court of Protection accessible. While it may seem strange to don a suit to take a video hearing in my own bedroom it is only right and proper that the public are reassured that issues are being taken seriously by all involved.
I always thought that I could do my job from anywhere as long as I had mobile and laptop. However, without the fantastic leadership and support teams we have at NWSSP this could have been a disaster. The fact that I can work almost unhindered (save for regular requests by my children to join them on the trampoline) yet still feel connected as a team is a testament to the preparations that have been going on in the background.
The best part of working from home? The three second commute from my desk to have dinner with my kids.'
Jo Riddick, Law Society money laundering taskforce member, GC, Macfarlanes, London
'I've 'wfh'ed two days a week for the last 12 years with Macfarlanes, so my transition to post-Covid-19 normal wasn't hard. I had no doubts that giving people more autonomy leads to more productivity and our brilliant risk team has proved that.
What I've really noticed is more creativity, respect, collaboration and concern for others, in and out of the firm, as people fall back on their own resources. I suspect the much observed, already existing millennial appetite for personal autonomy and working in flatter hierarchical structures may flourish as we're all (evidently) interacting as individuals from our kitchens, living rooms and gardens. And I'm loving the uptick in sourdough baking.
As we contemplate the modus operandi of professional services firms changing for ever, many law firm workers, from all demographics, are seeing this as an opportunity to embrace some of the real positives from our new world of work. Law firm leaders will be considering these factors, when deciding the shape of the new 'business as usual'.
Alan Dark, employment solicitor, Harper James, Warwickshire
'Lockdown presents its own challenges as a lawyer. However, the past 10 years has seen a massive shift in how clients want to receive advice, with many moving away from face-to-face meetings, preferring telephone or conference calls instead. The lockdown has seen a rise in video-conferencing, mainly for internal team meetings, however social distancing rules has meant that the courts service are also embracing this form of communication. This of course has its advantages (and I don't mean attending hearings in pyjamas), but turning up to court and told you are 'floating', ceases to be an issue. A colleague recently attended mediation by Zoom, and commented that it worked fantastically well.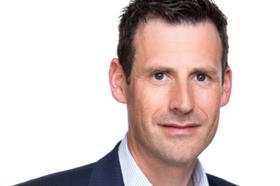 Catching up with clients via Zoom or Microsoft Teams is also an excellent way to stay in touch and has been warmly appreciated by clients. Having documents signed using Signable/Docusign can also make transactions run much more efficiently, and the law is developing to catch up with technological innovations.
Business in general has been moving this way, albeit slowly over the last 10 years, I think lockdown has simply accelerated that process.
Spare a thought for those in more vulnerable positions, who may not have the facilities and/or need to access those services away from the home. Here, lawyers do need to think how they can meet the needs of their clients and the public's access to justice and redress, when lockdown restrictions are eased.
For staff on furlough who cannot work, they are still able to train. I'd urge people to have a look at 'Qlik Sense' training, which guides delegates through loading data and presenting it in an interactive way.
Despite all the challenges the current pandemic has thrown up the one great thing is it has also presented the chance to learn new skills - which we will now have for life.'
Art corner
Grace Ainley, Law Society Art Group member
Moon & Bamboo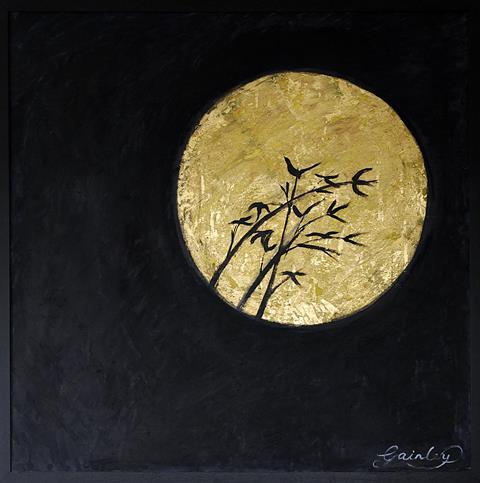 'Inspired by nature, Moon & Bamboo explores the theme of transience. Having lived in Japan, Grace Ainley has developed a unique technique by incorporating layers of metallic leaf in to her oil paintings. This overlap gives her work an ever shifting perspective; the viewer always sees something new.'