Nick Fletcher, of counsel at Clifford Chance in Warsaw, examines the role of English law and English courts in M&A deals in Poland
International companies look to English law in Poland
Since 1994 I have lived and worked outside the UK. Nearly all that time has been spent in Warsaw (I am now a Polish citizen) interrupted by spells in Kyiv and Bucharest. In fact, I have worked on transactions involving most of the countries of Eastern Europe over the last 27 years or so.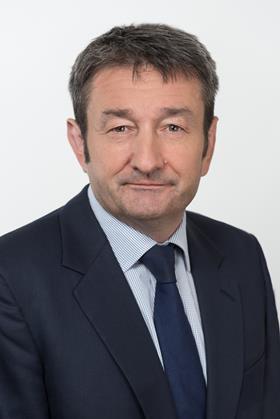 All my professional life has been spent with Clifford Chance including eight years in London. I am old enough to have been a trainee with Clifford Turner, a long, long time ago.
As well as practising as a corporate lawyer, I also do a limited amount of lecturing in English contract law, including for the British charity Juris Angliae Scientia (JAS). Since 1991, JAS has run a teaching centre based in Warsaw and its aim is to teach English and EU law to students based in the wider region.
I am very honoured to be on the board of JAS. Hundreds of students across Eastern Europe have gained diplomas in English law from JAS, many of whom have gone on to have successful careers in law and politics.
In this respect, teaching English law has been an enormous benefit. I am continually grateful to Dr Rafal Zakrzewski, a former colleague of mine, who was able to set out with great clarity the philosophy behind the English law contractual system, its differences from that of civil law and why it has become such a popular choice for complex commercial transactions internationally.
Within the region, English law is firmly established as the legal system of choice for most of the region's larger and most complex private mergers and acquisition (M&A) transactions.
The two main factors in choosing English law are the degree to which the transaction has an international component – the more international, the more likely English law will be chosen –and the degree of confidence in any local legal system that might otherwise apply, so the lower the level of confidence, the higher the chance that English law will be used.
For this reason, there are variations in the extent to which English law is used across Eastern Europe.
English court judgments post-Brexit
Much less popular, however, is parties choosing English courts, with an international arbitration forum often selected.
There are concerns about enforcement of English court judgments post-Brexit, while there seems to be a deep-seated preference for arbitration in the region, driven by concerns about domestic courts and assuming these issues would be replicated in the English courts.
Frustratingly, choice of law and courts can remain a subject of negotiation in some transactions, in particular between a 'local' party and an international counterparty. Where choice of law is an open issue, instead of determining which legal system best delivers the intentions of the parties, the debate is usually predicated by the assumption that a non-local legal system naturally favours the international party, even when it may not be case.
There is also a lot of misguided discussion about how English law can 'understand' companies and businesses located outside the UK.
A custom has developed in the region of drafting M&A transaction documents in the English style, using English terminology, even when governed by a legal system other than that of England.
Therefore, a lawyer whose entire professional career had been spent in London would have little trouble navigating around, say, a Polish law/English language share purchase agreement. Terms such as 'representations and warranties', 'indemnities' and 'best endeavours' would be freely used.
A standard boiler plate is being developed in the market to try and ensure these terms are understood in the way they are intended. However, most agreements where this style is used would be subject to arbitration and not local courts. Therefore, very little jurisprudence is being developed on how these terms would actually be interpreted in the relevant local legal system.
One thing that surprised me about working outside your home jurisdiction is how it can improve your understanding of your home jurisdiction's legal system. I don't mean that in any detailed sense, but more in terms of gaining an understanding of the principles involved and how they contrast with those of a civil law system.
Nick Fletcher, of counsel at Clifford Chance in Warsaw