Prolific true-crime author James Morton has dabbled in astrology and once ran a junk shop. Anything but criminal defence, hears Jonathan Rayner.
BIOG
Education
Mill Hill, north London
Law Society's School of Law
Tutorial college Gibson & Weldon
(in 1962 the latter two merged to form the College of Law)
University of Hull, degree in criminology
Roles
Articled to a law firm in London and qualified as a solicitor in 1963
Owner of London firms James Morton & Co and Gordon & James Morton
Known for
Criminal defence solicitor
Journalist and the author of many books, mostly on gangland Britain
Wearying of the defence solicitor's daily grind, James Morton made the daring – some would say eccentric – decision to escape the magistrates' courts by becoming a professional wrestler. A knee injury, not a change of heart, put paid to that ambition. But then, in the 55 years that have elapsed since he qualified, Morton has ever been a reluctant lawyer.
He has tried his hand at being a magazine agony uncle, writing advice for lovelorn women – his nom de plume was 'Maxime'. Subsequent early forays into journalism suggest that, in his own words, he 'led a louche life'. He wrote newspaper columns on horse and greyhound racing, and also on poker. He was an astrologer, too, drawing upon his interest in Tarot cards to inform readers that a tall dark stranger was soon to enter their lives. His nom de plume this time was 'Joan the Wad', the queen of the Piskies in Cornish folklore. More prosaically, he taught English in Paris for a year. 'The last refuge of a scoundrel,' he says, echoing Samuel Johnson's 1775 dismissal of patriotism. 'And great fun.'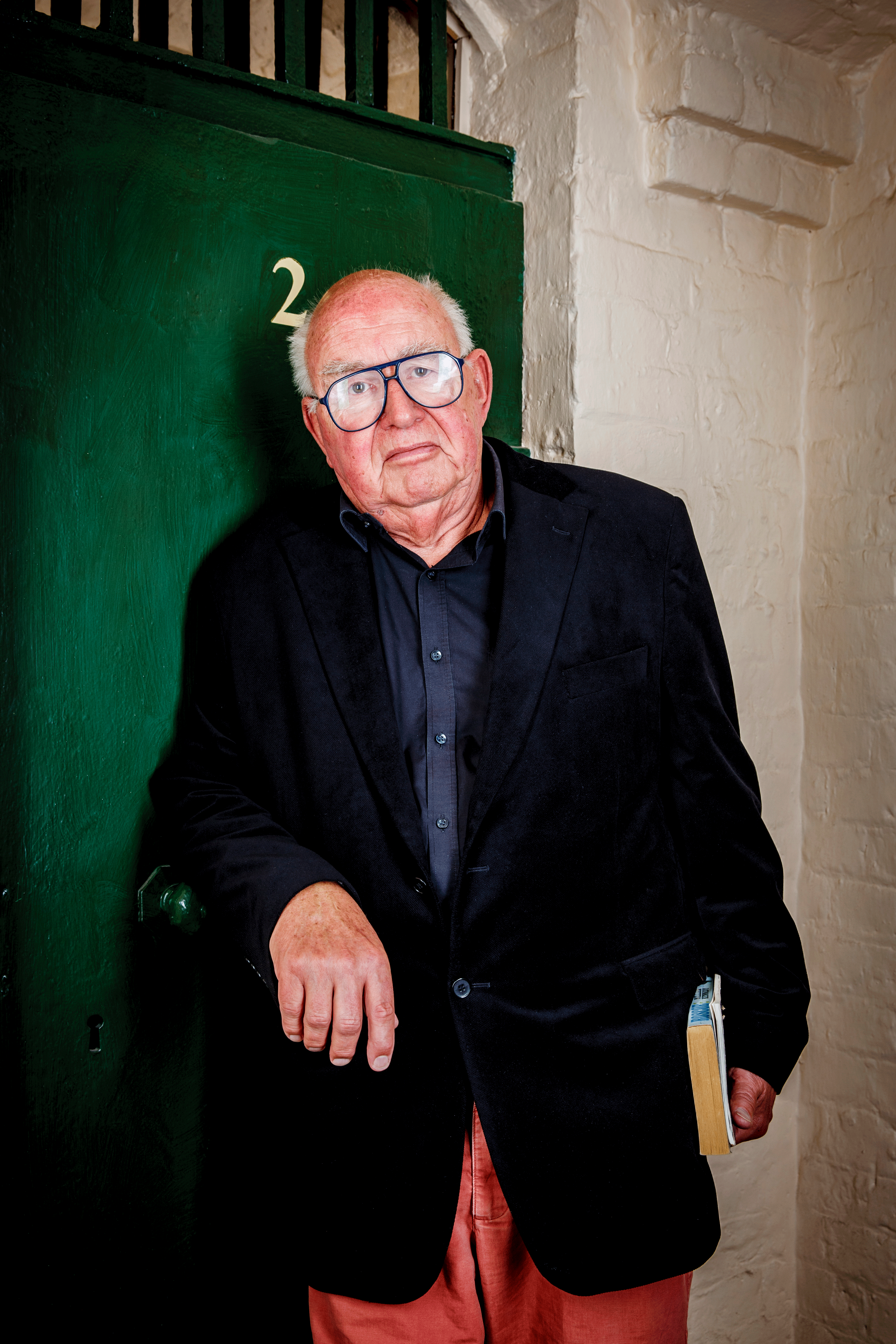 The big breakthrough, and the opportunity that enabled him to escape practising law, came when, under his own name, he ghost-wrote the autobiography of gangland enforcer 'Mad' Frankie Fraser. Working for crime family the Richardsons, Fraser was a razor-wielding hardcase who spent decades behind bars for violence committed both in and out of prison. Morton's secretary buzzed him to say that a 'Mr Fraser wishes to talk to you', he recalls. 'When we spoke, he told me: "I'm writing my autobiography and you're going to do it." Everyone advised me not to go near him, but we went ahead. It was the beginning of a collaboration that led to several more books.'
An eventful life, but one, he tells the Gazette, that started conventionally enough. Morton was brought up in the north-west seaside town of Morecambe and went on to north London public school Mill Hill. A broken knee disqualified him from participating in sport, condemning him, he says, to the status of 'outsider'. It was this injury, many years later, which ended his wrestling aspirations. His academic record at school was small compensation for his absence from the playing fields. He managed just three O-levels – in English Language, French and English Literature – at his first attempt, but subsequently added History and, crucially, Latin to that tally.
The O-level subjects are relevant to Morton's story because mathematics was not one of them. 'My father wanted me to have a profession,' he says, 'but I was bad at maths. When the pass mark was 60-something per cent, I managed 7% the first time I sat the exam and – a vast improvement –14% the second time. Most professions demand some competence with numbers. And so I couldn't become an architect, for example, or an accountant. I couldn't join the military as an officer, either – I would be shelling my own men. All that was left to me was the church or the law. The former was out of the question and so I chose the law. I was able to become articled because of my Latin.'
Is he still innumerate? 'Not at all,' replies Morton. 'I can now work out racing odds.'
Back in the late 1950s and early 1960s mathematics may not have been essential for entering the legal profession, but other academic disciplines were necessary. Did he find it easy to qualify as a solicitor? 'My problem was I had no interest in the law whatsoever,' he replies, with disarming honesty. 'As a consequence, I found myself having to sit the Law Society Finals four or five times before I managed to pass.'
Morton qualified in 1963 and, attempts to escape the law notwithstanding, continued to practise as a criminal defence lawyer until 1994. 'I sold my own practice three times,' he recounts, 'but every time took it back from the purchasers when they decided they didn't want it either.' At one stage he was so desperate to get out of the law that he 'ran a junk shop in Hammersmith' instead.
CHRONICLING CRIME
Bent Coppers: Survey of Police Corruption
Whether the temptation be money, fabricating evidence or maltreating suspects, corruption has always existed in the force
Gangland: London's Underworld
Faces, hardmen and diamond geezers – was this Guy Ritchie's inspiration?
Gangland Soho
Near-beer joints, the 'corner game' and the Battle of Frith Street – a people's history of central London's most colourful enclave. Caution: most of those people are criminals
Gangland: The Lawyers
For the organised criminal, the best lawyers are also corrupt. A gallery of shady shysters on both sides of the pond
Fighters: The Sad Lives and Deaths of Freddie Mills and Randolph Turpin
Did the Krays kill Freddie Mills or did he commit suicide? And how did Randolph Turpin meet his end in a backstreet café? A chronicle of two of Britain's best inter-war boxers
This is all very colourful, but he did practise for 31 years, which suggests the law must have held some appeal. Morton responds: 'You meet interesting people in criminal practice compared with, say, conveyancing, which is more lucrative. My clients tended to be career criminals. They didn't expect an awful lot provided you made an effort on their behalf. They did expect jail time – it went with the job, an occupational hazard. They were heavy criminals, a breed of their own. I didn't meet child abusers, for instance. There's no money in child abuse. The secret is to keep clients at arm's length. I was always Mr Morton, they were always Mr Jones. There was no socialising. It was strictly business only.
'That said, in criminal practice you don't see humanity at its best. My suits went to the cleaners every week because the charge rooms at police stations stank of booze and vomit. Some holding areas had to be fumigated every morning before "ordinary defendants" were admitted.'
So it is not an area of practice that he would recommend to lawyers starting their careers? 'Friends tell me that nowadays the pay is ridiculously bad,' Morton replies, 'whereas when I was practising you could make a decent living provided you kept your paperwork up-to-date. Justice was much swifter in those days. I had clients who could be arrested and acquitted four times in a year. I represented a murder suspect who was up at the Old Bailey within weeks of being charged. These days it can take years. Sometimes you were even paid your legal aid before the jury left the building.'
But it was not all easy going by any means. 'It was widely accepted that part of your role as an advocate was to endure a mauling from judges and magistrates. Some of the stipes [stipendiary – paid –magistrates, now district judges] were very hard men. Some, because they were bored, would start firing Latin tags at you and you were expected to reply in kind. That didn't bother you because, if they were playing games, you knew your client wasn't going to prison. On the other side of the coin, there was one judge who, once he started picking his nose, usually after three minutes, you knew you'd lost your case.'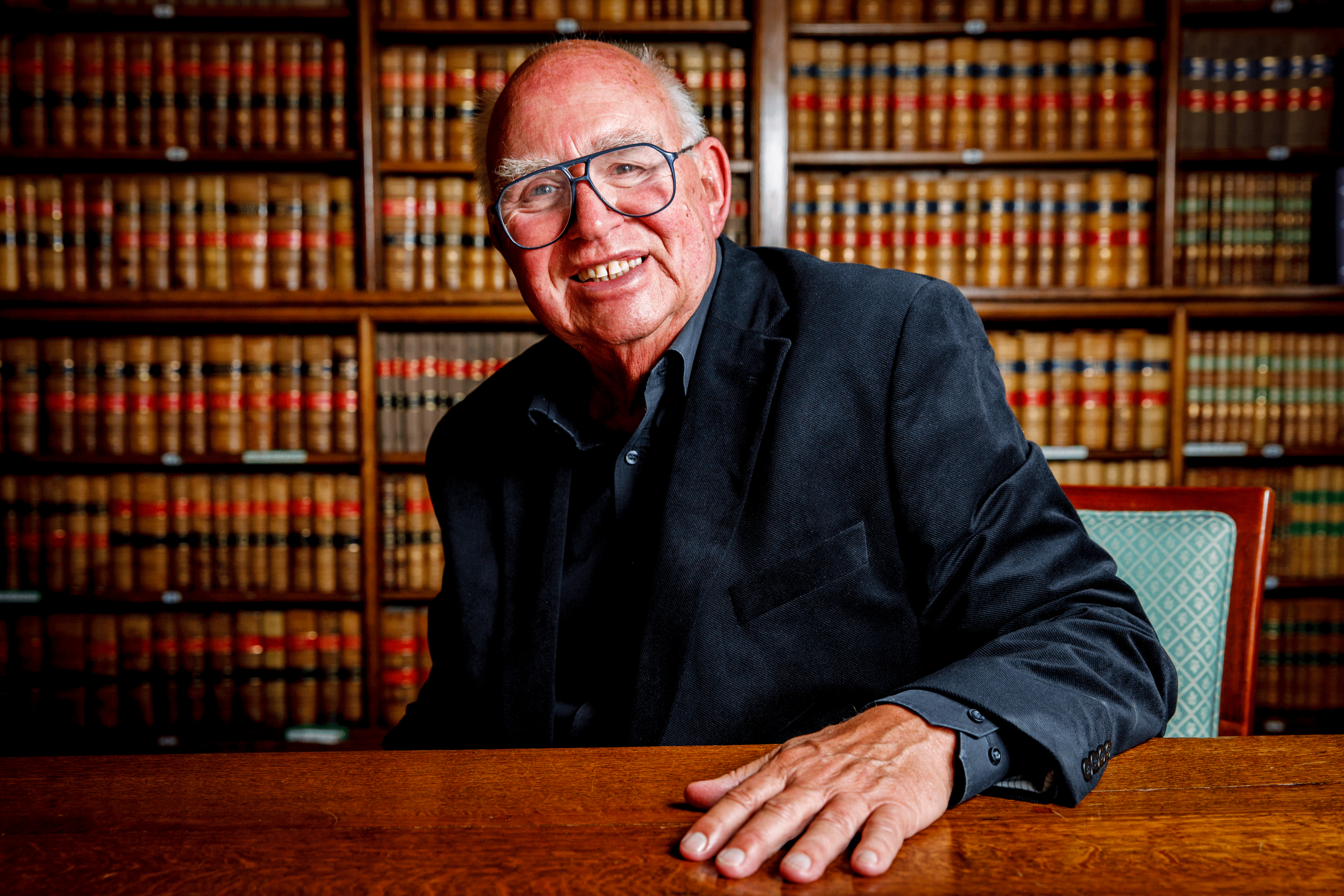 Does he share the general dissatisfaction with today's criminal justice system? He nods. 'How does [former US film producer accused of rape and sexual harassment] Harvey Weinstein get a fair trial after all the media exposure? Or [former entertainer also accused of sex offences] Rolf Harris get a fair trial second time around?
'More fundamentally, how do you attract experienced lawyers to criminal justice when they are expected to fillet a case to 10 minutes rather than do a thorough job and be paid a fair hourly rate? When it comes to young lawyers, their idealism and commitment tend to wane when faced with the reality of struggling to bring up a family on a low wage. Criminal defence lawyers are an endangered species.'
Morton adds: 'It's a very unpopular concept, I know, but I'm in favour of properly funded public defenders. Why should private practice pick up the bill for government cuts?' As it happens, he managed a brief stint as a publicly funded practitioner when, between 1985 and 1986, he was an agent for the Crown Prosecution Service. 'Prosecuting was like cycling downhill compared with defending,' he says.
A reluctant lawyer he may have been, but Morton's recall of the characters of his period extends far beyond the big, and vicious, 'faces'. In his many columns for the Gazette he recalls people like flying squad officer John Rigbey, whose aptitude in the witness box made him a 'one-man training ground for young advocates'. There was the pro-appeasement financier Kenneth de Courcy. Jailed for the 'false prospectus' of a never-to-be-built garden city scheme in Rhodesia, de Courcy escaped when allowed to visit his solicitors to discuss his appeal in 1964.
He remembers his first boss, who instructed eccentric juniors like John Averill, who'd been a member of a sect and had an unconsummated marriage and a legal action against The Sunday Times to his name. That memory of Morton's is a deep resource.
In parallel with criminal practice, Morton continued to build his profile as a journalist and writer. He has been writing for the Law Society Gazette since 1966. 'The then editor,' he explains, 'didn't like writing the editorials so I would write them for her. It was an unorthodox route into journalism.' To this day, he continues to write a regular column for the Gazette's Obiter page about some of the larger-than-life characters who have featured in the world of criminal law. He also became editor in chief of New Law Journal, a position he held for more than a decade, and as a freelance journalist penned 'lots of bits and pieces' for various publications.
However, it is for his many books that Morton is probably best known. His first, published in 1991, was Nipper: The Story of Leonard 'Nipper' Read. Read was a detective chief superintendent in the Metropolitan Police murder squad and led the team of detectives responsible for the 1969 convictions of the previously untouchable east London gangland criminals Ronnie and Reggie Kray. Morton met Read when they were both sitting on the Boxing Board of Control and, having struck up a friendship, they agreed to collaborate on the book.
The book tells how the incorruptible Read put together a hand-picked team of police officers who, after painstaking detective work, were able to charge the brothers with the murders of George Cornell and Jack 'The Hat' McVitie. The Krays were found guilty and sentenced to life imprisonment with a tariff of 30 years. These were the longest sentences for murder ever passed at the Old Bailey. Morton was to go on to collaborate on a second book with Read, published in 2001, called Nipper Read: The Man who Nicked the Krays.
And then there were the books co-written with Fraser, another of which was Mad Frank and Friends. Morton met Fraser when defending him in the aftermath of the 1969 Parkhurst Prison riots. Fraser was acquitted of incitement to murder, but was sentenced to an extra five years in jail for grievous bodily harm. He spent 42 of his 90 years behind bars.
Although only five foot five inches tall, Fraser had a fearsome reputation as an enforcer for the Richardson gang, who were the Krays' south London rivals during the 1950s and 1960s. Fraser was said to have taken pleasure removing, with pliers, the teeth of people deemed to have stepped out of line. He had also developed a particular dislike of prison governor William Lawton, stalking him during one of his periods out of jail and hanging both Lawton and Lawton's dog from a tree. Lawton survived the ordeal, but the dog did not.
Fraser died in 2014 aged 90, shortly after being served with an anti-social behaviour order for threatening a fellow resident at his care home.
Morton's literary output has more than merely reflected a life lived cheek by jowl with criminals. He also wrote Lola Montez: Her life and conquests, an account of the 19th-century's most notorious courtesan. Montez is credited with ruining one of her royal lovers, King Ludwig I of Bavaria, who abdicated when his subjects turned against her domineering relationship with him. She is alleged to have had an affair with composer Franz Liszt, and a lover died in a duel. Another lover was murdered, while her manager disappeared overboard while crossing the Pacific Ocean. She died in 1861 aged 39 of syphilis.
Montez was a fast-living adventuress with scant regard for convention or the future. She would have felt at home with Morton's clients and other literary subjects.