From Crime to Crime: Harold Shipman to Operation Midland – 17 cases that shocked the world
Richard Henriques
£25, Hodder & Stoughton
★★★★✩
The author says this is not a memoir, and it is certainly not an autobiography in the conventional sense. His intention is to show how the criminal justice system works by reference to high-profile cases in which he defended, prosecuted or, more recently, judged.
Such cases include the trial of Liverpool politician Derek Hatton, the James Bulger murder case, and the Dr Harold Shipman multiple murders. As a High Court judge, Henriques was involved in the case concerning the murder of Jill Dando, the appeal of Jeremy Bamber, the shooting of Jean Charles de Menezes and the Morecambe Bay cockle pickers' deaths. These chapters are interesting and show how counsel are selected, briefed and how a case is built up. The Bulger case does not make easy reading, and the Shipman trial gives an insight into the mind of a killer.
The best is saved for last, with the final chapter asking: what is the future of the judiciary? Henriques suggests reforms, including:
The lord chancellor must be a lawyer;
The Judicial Appointments Commission should be independently reviewed;
The most demanding cases in the magistrates' courts should be reserved to district judges;
Serious fraud trials should be tried by a judge with two assessors;
Defendants should be able to elect on judge alone trials;
Increased funding is needed.
Many would criticise lord chancellors who were political appointments with little knowledge of (or liking for) the legal system. The JAC possibly needs a review, but we do not want to return to any system which reduces the range of applicants.
I am not sure about limiting the role of lay magistrates or juries. They are imperfect but so is the alternative. I would add in any list of reforms that solicitors should have increased recognition, whether as prosecutors or defenders. Solicitors usually have experience of managing organisations and employing people, and ought to have more opportunities for senior roles in the judiciary.
This is an interesting and insightful book well worth a read for the courtroom dramas and suggested reforms. Let us hope someone in government reads it.
David Pickup is a partner at Pickup & Scott Solicitors, Aylesbury
Krays: The Final Word
James Morton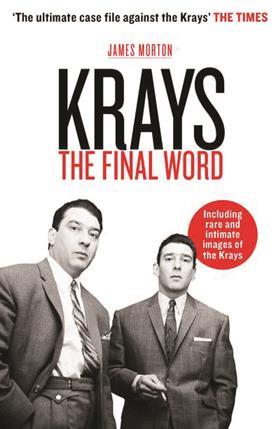 £8.99, Mirror Books
It is 51 years since Sir Aubrey Melford Stevenson told Ronald and Reginald Kray that society had earned a rest from their activities. This postscript from the Gazette's own James Morton delves deep into the legend, tying up loose ends including one hitherto 'known unknown': just how many did they kill?