Crime and punishment in Tudor England
The King's Felons: Church, State and Criminal Confinement in Early Tudor England
Margaret McGlynn
£110, Oxford University Press
★★★★✩
This is a fascinating study of an early use of imprisonment as a regularised alternative to execution – a precursor to modern forms of justice, stemming from the concepts of sanctuary and privilege of the clergy.
Those of us steeped in the creative world of historical fiction may be forgiven for labouring under the misapprehension that capital punishment was carried out at the drop of a hat until as late as the 17th century. However, as Henry VII (pictured) began his reign, the disruptions wrought by the Wars of the Roses required a period of stability. This need for order helps to explain – McGlynn argues – a change in approach; a calm and prosperous nation is unlikely to emerge if you are regularly stringing people up.
Instead, the freedom of clergy to resist the common law and be tried under ecclesiastical law, and the separate right to claim sanctuary for serious crimes in designated church areas (already well-established), combined to create a new form of punishment accepted as an alternative to execution. For lawyers, this involved the opening of the area between common and ecclesiastical law to balance, as McGlynn puts it, 'justice and mercy'.
McGlynn tries valiantly to bring the story to life, despite an acknowledged paucity of information, referencing specific cases and historical characters. Unfortunately for those of us in practice, lawyers when identifiable 'rarely win an argument or take a stance that seems to represent an avenue for change'. Indeed, the threat of execution remained ever present. McGlynn provides the exemplar of two convict 'clergy' who, having been convicted of a crime and sent to reside in a monastery under the new, informal regime, escaped to commit more crimes and were swiftly executed. The point is that, in the first instance, they were given a second chance.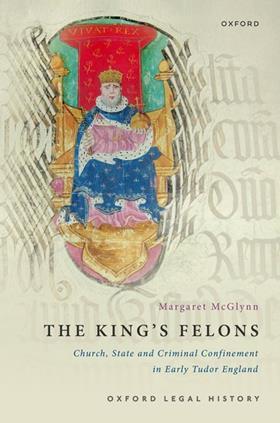 This is a dense though intriguing work, written with a relative lightness of touch that manages to bring the subject to life while ensuring the reader stays the course with difficult concepts. It is clearly an important contribution to an understanding of the genesis of a modern criminal justice system, particularly in identifying the converging and ultimate centralisation (in the state) of power over criminal justice and the development of a variegated system of penalties. As with modern travails over death as punishment, both judges and juries appeared to be more comfortable 'convicting felons knowing that they might face imprisonment rather than execution'.
Tom Proverbs-Garbett is a consultant