Mergers, finance, technology and succession planning were high on the agenda at the latest Gazette roundtable, which discussed changing law firm business structures. Eduardo Reyes reports
Market consolidation is inevitable in the legal market – for one simple reason. As John Llewellyn-Lloyd of small-cap investment bank Arden Partners puts it: 'There has to be consolidation. You can't keep paying quality lawyers the money that they're being paid unless you have consolidation on the cost base.'
And yet, as Jomati Consultants' Tony Williams observes: 'There is some consolidation going on, but it's still going at quite a snail's pace in the centre. After the financial crisis I expected to see more activity in the £5m, £10m, up to £50m [turnover] range.'
Issues such as succession, the need to invest in technology and pension liabilities are also prompting many conversations between firms about combination. But Williams adds: 'Unless there's a knock-out proposition, [there doesn't seem to be the willingness] to go through some of the agony and pain of it. I'm rather surprised, given some of the pricing and other pressures, that we haven't seen more.'
While combinations of firms tend to be described as 'mergers', in reality many are acquisitions, with a clear senior 'partner'. Samantha Palmer's firm Pinsent Masons has been one of few exceptions – growing through several genuine mergers in the space of a few years. 'It's all about integration,' she reflects. 'I know firms that have merged in name and haven't actually merged in reality… "top-co" mergers are very rare indeed and are actually incredibly difficult to execute.'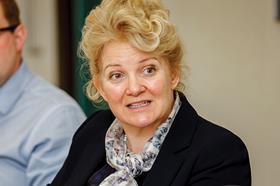 That difficulty is reflected in the number of merger talks that become public knowledge and then fail. Lewis Silkin's Fergus Payne notes that this is not always down to a business proposition that fails to add up. Culture and personalities can make it a challenge to bring together 'people businesses'. 'It's certainly harder to talk lawyers through a merger than it is other professions,' he notes.
Too many law firms, perhaps, feel the urge to merge yet neglect to pay enough attention to what the combined entity could do better. As Addleshaw Goddard's William Wastie says: 'Strategically, you've got to have identified a market or a need, not just a desire to get bigger. Your bigger balance sheet is not actually going to affect your bottom line.' Turnover is vanity, profit is sanity, in other words.
Are mergers even the best way to achieve growth? Sarah Goulbourne established gunnercooke from a standing start in 2010. The firm now has 200 lawyers attached to three offices who work with a high degree of flexibility.
'Starting from scratch is a luxury that most people don't have, I accept that,' she says. Timing was important, she notes – setting up after the 2008 crash was helpful. Then there was developing technology, which supported gunnercooke's innovative model: 'Technology allowed us to set up using the cloud from day one, with no heavy infrastructure investment cost. Our lawyers could then be free to work remotely.'
Capital idea
Llewellyn-Lloyd argues that the profession's attitude to capital, and finance more generally, also needs to undergo a fundamental shift. 'Permanent capital is going to be an important competitive tool in the market,' he says. 'Virtually no partnership has any permanent capital at all [investment which is meant never to be paid back]. It's effectively all preference capital [which should be repaid ahead of other creditors]. Now, you're going to start competing with organisations that have significant permanent capital in the business and will have access to put in more.'
That, he says, 'will start to change the game, in terms of how banks will lend. Would you rather lend as a bank to someone with £30m in permanent capital, or someone with no permanent capital, [when they are] similar-sized businesses with [similar] performance? You can see the competitive advantage there.'
In the 'retail' or consumer legal market, meanwhile, gaining a competitive edge is about the need to build bigger and better brands, which could prompt potential clients to spend money on solving their unmet legal needs. 'To build a retail-related brand,' Williams stresses, 'you either have to piggyback off the existing one, or spend some serious money.'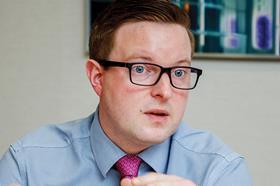 True, but the chequered histories of self-styled disrupters such as Co-op Legal Services, Slater and Gordon and QualitySolicitors have made lawyers wary of investing in brand-building. Yet Williams does not see the troubled progress of any of these outfits as disproving the need to build bigger brands. 'My perception,' he says, 'is that everyone so far has been trying to do that on a pittance.'
There is a huge challenge here, Philip Giles of Giles Wilson notes: how can a brand 'white label' the values, cultures and service levels of a scaled-up high street offering that has multiple locations?
Pinsent Masons' James Lemkes notes that a problem small firms face in competing in this area is that 'the nucleus of every single high street law firm was built by an entrepreneurial lawyer thinking, "What do I need to fund my business?". It wasn't serving a consumer base, saying, "What do you want?".' Lawyers, he says, have typically 'sold customers what they do, not what the customer wants'.
Succession
The money is one thing, but succession planning is arguably the most important determinant of a firm's commercial sustainability. Partnership is not the only goal for the junior lawyers, though there is an element of second-guessing their priorities and preferences.
Llewellyn-Lloyd believes a stockmarket-listed firm will hold a generational attraction: 'A lot of the millennial lawyers in particular like the concept of a public company,' he says. 'They think they work in an industry that's quite fuddy-duddy and they'd rather be part of that.'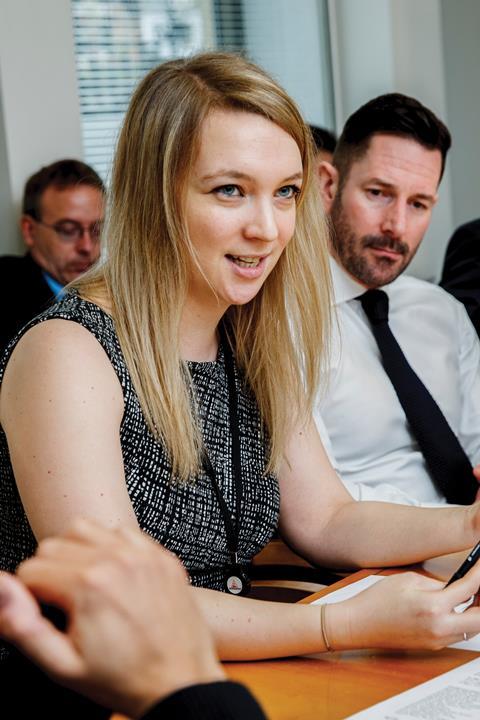 TIME TO REBOOT
Technology is changing what lawyers do and in the process changing law firm models. About time perhaps. Jomati Consultants' Tony Williams asks: 'How much did you learn doing your third due diligence?' Very little is the consensus.
Mollie Ferguson, a member of the Junior Lawyers Division committee, reflects that 'the way people are training isn't changing', but adds: 'I think that as lawyers progress through their careers, technology will move with us.'
'As a family lawyer,' Philip Giles of Giles Wilson says, 'I have a few long-distance clients, but almost always they come and see you.' That places his business on the high street, doing face-to-face work.
One area of concern for commercial firms is that accountants now muscling in on some areas of legal work have a longer record of investment in technology, including artificial intelligence and the ability to process mass data. This is seen as a competitive advantage.
Goulbourne adds: 'More junior lawyers are moving out into models like [gunnercooke's] and taking a huge personal risk, at 35, to come into a new-style law firm… The younger lawyers are prepared to take that risk,' she continues, 'because some of them haven't got a mortgage. They've come from a generation where they're very happy renting.'
Mollie Ferguson, solicitor at MW Solicitors and a member of the Junior Lawyers Division committee, is not so sure: 'I wouldn't say that we're happy renting,' she observes. 'We can't get on the property ladder. I'd love a mortgage!'
Price of partnership
Ferguson goes on to reflect that the price of partnership has traditionally been set too high. 'Work-life balance is so important,' she says, noting that a culture of leaving the office at 7.30pm or 8pm most days has not supported 'mental health and wellbeing' in the legal profession.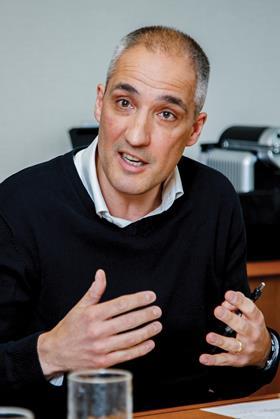 What is not at fault, she says, is the concept of partnership itself: 'I think that people who want a life can still aspire to senior positions; I don't think that should be something that you choose between. It's always been an issue, but I think that it's becoming more important because people are talking about it.'
Junior lawyers remain very ambitious, she adds: 'There's still the big glittering names that people want to work for. It's the pride of working for some of those firms that you still aspire to when you're making decisions.'
Burcher Jennings' Richard Allen notes: 'If the firms have the culture right internally, junior lawyers are hungry for partnership and hungry to achieve financial success for the practice. Where firms haven't got the right culture, there's no desire to progress.'
But Jomati's Williams cautions: 'Just stand back and look at the classic partnership model. This effectively says, you work like a dog for 10 years, you get tapped on the shoulder, which then gives you the right to work like a dog for another 30 years.'
In-house competition
Firms also need to recognise that they are competing with in-house legal departments. 'We have seen a dramatic rise [in in-house] in recent years,' Payne says. 'When I started it was really quite unusual for a lawyer to step out of the standard career path.'
Indeed. The latest statistics show that over 22% of all PC holders work in-house, though the rate of increase has slowed since the boom years of the late 2000s.
The reasons for favouring in-house 'might not just be paid benefits', Payne adds. 'It's lifestyle, it's share options and the like – so all kinds of things that traditional law firms [don't do]. They're trying to adapt to the new world, but possibly not at a quick enough pace.'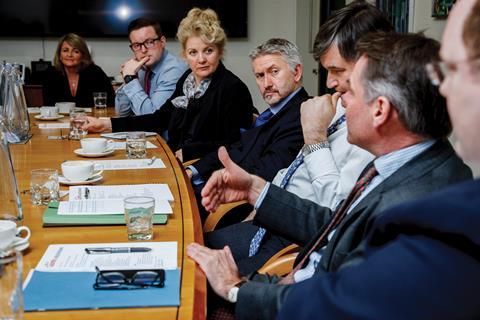 'Like it or not, the law firm model is going to change,' Maurice Turnor Gardner's Corinne Staves asserts. 'We're not just going to have associates and partners. We're going to have project managers, we're going to have technicians, we're going to have people who take information that computers have produced and turn that into advice. Then we're going to have other people who interpret it and deliver it to clients. We're going to have a very different form of delivery of legal services.
'I quite like the current model but I recognise that it needs to change and adapt. Otherwise we're only going to have one class of person that comes in [being told]: "You will be the lawyer, and you will be a partner in 15 years' time, and all the rest of you will be ancillary." That's not going to inspire anybody.'
Looking in from the outside, accountancy network BDO's Colin Ives observes, it is obvious that the original reward structures that go with a partnership need to change. 'The law firm, historically, has always been around the elite few who become partner,' he says, 'and managing good old PEP [profits per equity partner]. The number of partners is going down in order to maintain PEP… but PEP is a nonsense.'
Wesleyan Bank's John Clarke says lawyers approaching his bank have commonly been offered an equity stake in the partnership and are weighing up whether to accept. 'It is about the risk,' he relates. Funding entry is 'about taking on additional borrowing', but concerns centre on personal guarantees – putting 'your house up as collateral'.
Converting to ABS
The risks of traditional partnership are one reason to consider converting to an alternative business structure (ABS), of which there are now over 700.
But are firms exploiting the full potential of the ABS model? 'I was one of the first ABSs,' gunnercooke's Goulbourne says, 'but it was for a very unusual reason. We wanted to give our non-executive director, who was a chartered accountant, a small stake to incentivise him.'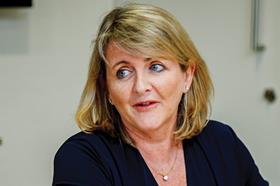 'We work with a lot of firms which are contemplating conversion,' Pinsents' Palmer says. 'Reasons include being able to offer complementary services and external investment. Every business should seriously consider why they would not want to be an ABS.'
'I think law firms are very traditional,' Fox Williams' Daniel Sutherland responds. 'The kind of ABSs we've seen are just dipping a toe in the shallowest of waters… [for example] bringing your COO on to the board.'
Williams recalls the promise that ABSs could lead to 'lawyers, pensions consultants, IFAs coming together, to share space and marketing'. Only 'a tiny number' of firms have gone down that route, he notes, adding: 'You would've thought the financial drivers would've been quite compelling, but perhaps it is the independence issue [preventing them].'
Increasingly, of course, law firms are not just competing with other traditional law firms. Our discussion turns to the 'threat' posed by the incursion of accountancy firms through their own legal services arms.
'Procurement is not simply the general counsel, it's the finance director and it's a specialist procurement officer,' Llewellyn-Lloyd notes. The threat from accountants, he says, is to the middle market. Procurement teams demand 'a lot of data', and accountants excel at using data to tell clients 'why they're doing such a good job'.
'I think anybody who says accountants are not a threat is smoking something quite expensive,' Williams says. Their encroachment is to a degree disguised because accountants are not competing using the same business model as law firms, he points out. He uses the example of an accountant's 'risk management product range… bringing together audit and compliance work, and training, elements of their big data mining, and a legal component'.
'No law firm can [provide] that whole suite,' he concludes. The competition is therefore 'subtle' but also very real.
One client priority that is increasing in importance is equality and diversity. Clients may not spend time considering the importance of a law firm's structure or business model, but they will reward positive results in this area.
Fox Williams' Doug Preece references the open letter to law firms from 170 general counsel expressing concern about the diversity of firms seeking their instructions.
'They said, "we account for hundreds of millions of dollars legal spend. If we don't see manifest results in diversity and inclusion, you will not get our legal spend."
'Clients will drive this,' he concludes. In the end, it all comes back to clients.
This roundtable was kindly sponsored by Wesleyan Bank
Our thanks to Covington, London, for hosting the discussion