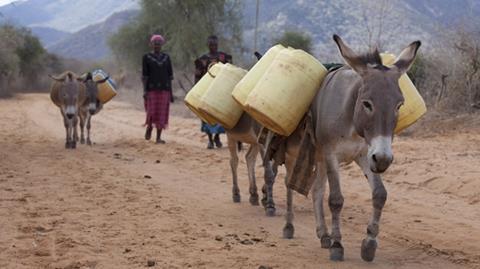 Registered Charity No: 264818 (England & Wales).
The Donkey Sanctuary was founded by the late Dr Elisabeth Svendsen MBE in 1969 to protect donkeys and mules and promote their welfare worldwide. Funded entirely by donations, The Donkey Sanctuary supports projects to relieve the suffering of donkeys worldwide, and has provided sanctuary and Donkey Guardian homes to almost 20,000 donkeys and mules since it was founded.
We support projects in countries across the globe, working with partner organisations to improve the welfare of donkeys.
The Donkey Sanctuary's vision is a world where donkeys and mules live free from suffering, and their contribution to humanity is fully valued. The Donkey Sanctuary has 10 sanctuaries around the UK and Europe providing lifelong care to more than 7,000 donkeys and mules.
However, none of this life-saving work would be possible without the incredible generosity of those who left us a gift in their will. Legacies fund more than two thirds of our vital work, and the impact our farsighted and kind legators have on suffering donkeys worldwide simply cannot be overstated. As a token of our grateful thanks the names of our legators are inscribed forever on our memorial wall at our headquarters in Sidmouth, Devon.
To receive a copy of our legacy guide and find out more about our work to help donkeys around the world, please contact Jane Fawell on 01395 573152 or email jane.fawell@thedonkeysanctuary.org.uk
Thank you.