There has been much speculation this week about home secretary Priti Patel's intention to end free movement of EU citizens on 31 October.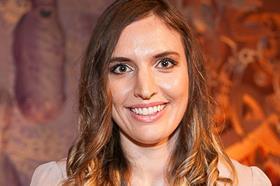 The plan to end free movement via statutory instruments rather than primary legislation has raised a few eyebrows, and yet this approach is symptomatic of the government's approach to all Brexit legislation. As No.10 said last week, the government's view is that none of the five major Brexit bills (covering immigration, fisheries, agriculture, financial services, and trade) are needed to leave without a deal on 31 October. The implication is that statutory instruments can be used instead.
It seems highly likely that the five bills the government initially said it required by exit day will not be passed in time. Not only have the bills been stalled for months but the government is unlikely to want to risk them being used by parliament to wrest away a no-deal Brexit or to alter policy in some other significant way.
But if the government continues down this path, it will likely run into some sticky problems.
If the Brexit bills do not pass before 31 October, there will be gaps in legislation which will need to be dealt with. The government may need to use statutory instruments to plug those holes left by the absence of primary legislation. But if the government uses existing statutes to create statutory instruments that were not of the kind contemplated by parliament when it passed those Acts, ministers may find themselves open to legal challenges on some major policies. Additionally, the government may find it necessary to bring forward emergency legislation in the coming weeks or months.
Even if the government does all this, public bodies will find themselves making decisions based on a highly imperfect statutory landscape.
Finally, but by no means least, using SIs in this way means that major policy changes will elude effective parliamentary scrutiny. That would undermine the sovereignty of parliament and run against the grain of some significant constitutional conventions.
In the case of free movement, the home secretary's plan is the clearest and most obvious example of why using SIs in place of primary legislation is so risky.
For a start, it is not clear what power the government would use to create a statutory instrument to revoke freedom of movement on exit day. Freedom of movement will remain part of UK domestic law by virtue of sections 2 - 4 of the EU (Withdrawal) Act 2018 ('EU(W)A') when the European Communities Act 1972 is repealed on exit day, and will remain in force in the UK until it is expressly repealed. The government has already laid statutory instruments to place tougher immigration controls on EU citizens with criminal records after exit day, this however does not end the totality of freedom of movement as incorporated into UK domestic law. It would also need to revoke the SIs it has already laid such as the Immigration (European Economic Area Nationals) (EU Exit) Order 2019 which currently allows all EU citizens to freely enter the UK for the first three months after exit day.
A provision repealing free movement is presently contained in clause 1 of the stalled Immigration and Social Security Co-ordination (EU Withdrawal) Bill. But if that bill cannot be passed in time, in order to revoke freedom of movement by statutory instrument, the government would need to use a 'Henry VIII' power. That is because freedom of movement is protected by both domestic primary legislation (in particular the Immigration Act 1988) and directly effective EU Treaty provisions which EU(W)A converts into domestic law on exit day.
The majority of the government's Brexit SIs have been laid using the power under section 8 of EU(W)A which is a Henry VIII power and is intended to be used to correct technical problems and deficiencies with EU law to make it work in the UK context after Brexit. It is not a power to make significant policy changes which the government may wish to make after we have left the EU. If the government tried to use this power to create an SI ending freedom of movement it might run into difficulties because freedom of movement is not a failure of retained EU law to operate effectively or a deficiency of retained EU law (as required by section 8 of the Act). The UK could in theory decide unilaterally whether or not to retain freedom of movement after Brexit.
Legality aside, ending free movement on exit day is a major policy change. It is clearly at odds with the government's earlier position that freedom of movement would continue for a short period of time after exit day, and end with the commencement of the Immigration and Social Security bill. As it is a major policy decision, convention dictates it should be made via primary legislation. Moreover, the White Paper published alongside the bill which became EUWA contained assurances, repeated during the passage of the bill through parliament, that the powers in the bill would not be used to make policy changes, and the then Secretary of State said when presenting the bill to parliament that delegated legislation should not be used to take away rights.
Another example of a potential crisis point for the government is in fisheries policy. While the section 8 power has been be used to incorporate the quota settlement for 2019 into retained EU law, it would seem to stretch the intended purpose of section 8 to use the power to set the 2020 fishing quotas as they are a central plank of the government's new fisheries policy. Without the Fisheries bill passing, however, it is unclear how the government will have the power to set quotas for 2020. The Institute for Government has suggested the government might need to use prerogative powers to set quotas after exit day. The government might also have difficulty making direct payments to farmers to compensate them for any potential no-deal losses without the Agriculture bill being passed. The rules for direct payments as part of retained EU law do not make provision for increased emergency payments after a no-deal Brexit.
One final example is the Trade Remedies Authority which is an entirely new body which ordinarily would be established via primary legislation and cannot be established via the government's section 8 power. Section 8(7) EU(W)A states that regulations under it cannot be used to establish public authorities. The Department for International Trade (DIT) has established the Trade Remedies Investigations Directorate which the DIT says will 'lay the foundation' for the Trade Remedies Authority which cannot be established until the Trade bill is enacted.
The upshot of the government's new line is that, while no more primary legislation may be strictly necessary, the government's job will become increasingly difficult without it. If parliament remains deadlocked, the government might need to rummage around for existing powers. It is in this territory, however, where questions of legality and potential litigation loom large.
Alexandra Sinclair, Public Law Project Fellow in Brexit, Parliament and the Rule of Law