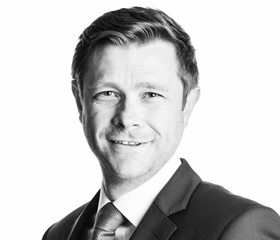 Last week, under the headline 'A bill the NHS cannot afford' the Times discussed how the issue of clinical negligence pay-outs are afflicting the health service. Lawyers on both sides of the litigation divide weighed in on the debate, with many commenting angrily about the conduct of NHS Resolution when dealing with claims. There seemed to be a consensus that the government is focusing far too much on cutting spending, rather than on reforming the system that allows so many medical negligence incidents to take place.
The NHS, which is already under enormous financial pressure from a backlog of historic clinical negligence claims, will see the cost of claims nearly quadruple by 2020/21 when compared with 2010/11, according to National Audit Office predictions. This rise in costs has not been assuaged by the LASPO changes in 2013. Legal costs continue to increase relentlessly - last year the amount paid out to claimant lawyers by NHS Resolution rose by 19% to £498.5 million compared with a 5% increase in defence costs to £125.7 million.
The costs of rehabilitation are also on the up, and there is the additional issue of double recovery, which came to the fore again after the recent case of K v Wokingham (where the High Court found that a clinical negligence claimant's £1.2m personal injury award, which included £729,675 for private future care must be ignored when assessing her eligibility for assistance with care costs at a local authority's expense).
Furthermore, despite NHS Resolution resolving a significant number of cases with no payment of damages (6,553 in 2016/17), settlements of this kind harbour concealed costs to the NHS, such as doctors and nurses being taken away from the frontline, which does nothing to assist with the adequate provision of care for other patients.
As might be expected, the outcome of medical negligence is often life-changing and sometimes catastrophic - a drawn-out litigation process will only make the trauma experienced by the claimant more acute. The system is clearly in need of an overhaul, and the government should prioritise this to alleviate the pressure placed on claimants and NHS staff alike. In fact, there is already some evidence of progress, with NHS Resolution introducing a pilot scheme to settle claims outside the traditional court process and, from April 2017, all incidents of suspected brain injury at birth must be reported to NHS Resolution, which has already reduced the trauma of parents of brain damaged children by providing financial support and admissions of culpability where necessary.
Furthermore, NHS Resolution released a report - 'Five years of cerebral palsy claims' - in September 2017, which included a number of suggestions for making maternity care safer. It has also established a team to help trusts learn from unfortunate incidents, so as to prevent them being repeated in the future (something the NHS has struggled to control). Progress and reform will be established only if the claimant and defendant lobbies collaborate to put patient safety at the forefront of this issue.
It is evident that the way clinical negligence claims are lodged and contested needs serious reform. But, as touched on by Clare Foges in her article 'Many NHS victims should settle for apology' (Times, 5 February) any reform needs to go deeper than the numbers, especially when considering the expense of potentially needless tests and unnecessary referrals from anxious doctors fearful of being sued. And as it currently stands, Lord Sumption's dislike of fault-based liability and predictions of statutory changes as laid out in his 2017 speech, does not sound so outlandish.
Stephen Hines is president of the Forum of Insurance Lawyers