We recognise and appreciate the considerable efforts of members of the judiciary, staff members of HMCTS and support staff, in facilitating the large and rapid increase in remote hearings since late March 2020.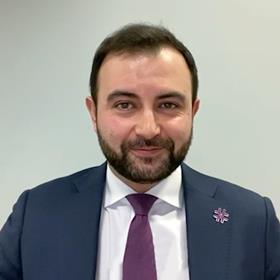 However, in our experience, the experience for civil court users has been a somewhat mixed picture. Having members who have attended thousands of remote hearings over the last 12 months, covering every single county court across the jurisdiction of England and Wales, we are uniquely placed to provide an informed evaluation of the merits and pitfalls of remote hearings.
The nationwide status quo is that there are several modes of delivering remote hearings:
Sometimes the parties are required to place a phone call into the court
Sometimes the parties are required to supply a contact phone number so that the court may phone them
Sometimes the parties are required to supply an email address so that the court may email them a link to join via:

Cloud Video Platform
Skype for Business
Microsoft Teams
HMCTS' Video Hearings Service

Sometimes one of the parties is required to arrange a telephone conference via an approved telephone conference provider
Sometimes one of the parties is required to arrange a video hearing and distribute the link via email to the court and all other participants, with the platform either being:
This fragmentation has presented difficulties at times, since it is sometimes unclear which of the several methods shall be used for a remote hearing. The problem is compounded by the fact that a number of Notices of Hearing published and distributed by Courts have been ambiguous as to which platform shall be used. For instance, the standard Notice of Hearing from the County Court at Romford states that the court will either telephone the parties or conduct the hearing by Teams and therefore email the parties a link. This raises confusion, especially amongst non-regular Court users, such as litigants in person. At other times, Court Notices of Hearing have neglected altogether, to mention whether or not the hearing is even taking place remotely, or whether it is taking place in person.
There have been several courts which have formulated a consistent approach to conducting all hearings remotely; for instance, the County Courts at Birkenhead and St Helens carry-out all of their Stage 3 Disposal Hearings by BT MeetMe, with the court phoning the parties, and have a web-based signing-in sheet to collect all parties' details in advance of the hearings. This has made the experience accessible, easy to use, and efficient.
We have found particularly troubling either a lack of responsiveness from courts, an inability to reach court staff via telephone or email, or a slow response time, especially when time is of the essence. Since some courts have chosen to block-list remote hearings (for instance, numerous cases being listed at 10:00am in the County Court at Aldershot, or the County Court at Wandsworth), this precludes court users from being able to ascertain whether the court shall in fact be contacting them for the hearing at all.
We commend the adoption of remote hearings, and welcome the contribution which they make to civil justice. We suggest that they remain a feature of civil courts following the future easing of restrictions, especially for short and/or interlocutory hearings. In a collaborative spirit, the constructive recommendations we make for improvement are:
Notices of Hearing clearly stating whether a hearing is being held remotely, or in person
Total clarity within the Notice of Hearing, as to which platform the Court intends to use for the hearing
A move away from block-listing remote hearings, which leads to confusion and unnecessary delays for Court users
An increased responsiveness by telephone and a quicker response time to queries, when Court remote hearing lists are over-running
We believe that these suggestions will facilitate even better Court users' access to civil justice, and look forward to further dialogue with HMCTS and other relevant stakeholders as to how the remote hearings experience can be further improved.
Click here to see Paul Rogerson's leader 'Only connect'.
Michael Javaherian is vice chair of the Civil Court Users Association