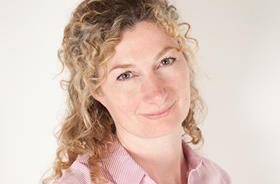 With many clients now struggling financially and the courts as keen as ever to wield the proportionality scythe, lawyers need to find new ways to bring down the cost of litigating. All eyes are turned to technology to provide the answers.
We have already seen how the pandemic has turbo-charged the use of technology within the court system, with the widespread use of virtual court hearings and electronic bundles. Meanwhile, law firms have geared themselves up for remote working with admirable agility. These developments will clearly deliver lasting cost benefits that endure well beyond the pandemic.
But when it comes to running litigation, technology has a lot more to offer than this.
Late last year, Alex Oddy, a partner at Herbert Smith Freehills (HSF), pulled back the curtain on how the firm is harnessing the power of tech, at a seminar for the Law Society's commercial litigation conference.
In particular, HSF was an early adopter of 'litigation analytics' – a tool that is growing in popularity and now being deployed by several litigation funders.
The analytics tool is built on a massive database of reported judgments that can be sliced and diced in many different ways. The technology can tell you what percentage of a specific type of case has been won, lost or settled; or how an individual judge has decided similar cases. It can tell you how the defendant you are up against – say, a major bank – has behaved previously; did they fight or settle similar claims against them? It can serve up stats on your opposing law firm: how many of their cases do they win? It can also help you build a team. Which valuation experts have found favour with the judge in the past? Which barristers have acted in these claims and what was their success rate?
None of this information replaces a lawyer's experience, gut feel or judgement – all of which are valuable commodities that clients will pay for. But it can deliver marginal gains which can accumulate to make a big difference.
Technology also has a role to play in communicating with clients and presenting them with information in a helpful way. HSF uses 'decision tree' processes to ultimately produce a graphic-rich 'dashboard' that can be presented to clients, giving them a visual indication of the likely outcome and cost of different choices. It can also be a powerful tool in explaining the prospects of success. It is one thing to warn a client that (for example) their proposed appeal under the Arbitration Act will be a tough one to win. But it is far better to be able to say: '84.8% of these cases fail. Do you really want to spend the money on this? If so, why is your case different to the ones that fail?' As Oddy puts it, that is 'a different calibre of conversation' with the client.
What about the pricing of litigation? Working out how much a case is likely to cost is a time-consuming exercise in which a senior lawyer will draw on their own experience of cases they have run in the past. But technology can help to draw on the experience of all litigators in the firm, forming a much broader knowledge base. At HSF, every senior litigator has an app on their phone that provides them with a rough-and-ready guide to how much a case might cost to run, depending on what they input in terms of the expected trial length, the number of experts likely to be needed, and the probable amount of disclosure. The figure that pops up on the app is based on an analysis of a dataset drawn from 120 of the firm's past cases.
It is not a concrete estimate, but it takes a matter of minutes to produce and is hugely useful.
These are just some of the more imaginative ways that technology is now helping to make litigation more cost effective, while also providing a better service to clients – a win-win. And many of these developments can be just as useful to smaller law firms.
As Oddy put it, adapting a quote from US engineer W. Edwards Deming: 'Without data, you are just another litigator with an opinion'.
Rachel Rothwell is editor of Gazette sister magazine Litigation Funding, the essential guide to finance and costs. For subscription details, tel: 020 8049 3890