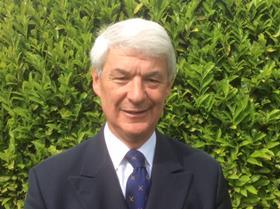 I joined the Law Society Golf Club (LSGC) about 40 years ago and the first two meetings I attended were a spring meeting which is for members only and an autumn invitation meeting for members and their guests. As they were both held within striking distance of my home in Wolverhampton I drove there and back to each in the day.
I learned that doing so missed the main point of the LSGC - the social dialogue with fellow members. That is best enjoyed by stopping the night before, with the opportunity getting to know far more members than on the day itself.
My wife, Sarah, and I were in the northern reaches of Laos in a town called Ponsovan when I received an email inviting me to be captain of the LSGC for 2017-18. After some discussion with Sarah we agreed that I would accept albeit with some trepidation. What a wonderful decision it has been. I have travelled many a mile by car and air to many fixtures mainly around Europe but also to Bermuda.
Sarah and I have found the welcome of the LSGC members to be very inclusive not only of other LSGC members regardless of age or background, but also of all the LSGC members' partners.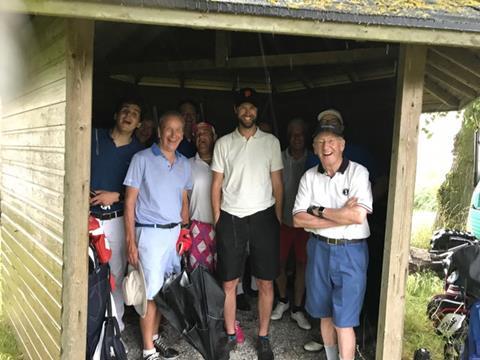 It has been a most rewarding experience in that not only have I been able to play some wonderful golf courses but I have also got to know more members of the club and many of those who have competed for the opposing teams in the matches played. Our opponents have included Scottish solicitors, the Dutch and Brussels bar, the Jersey Law Society and the Bermuda Bar. All have been incredibly friendly with a tremendous amount of joviality and wonderful camaraderie.
I would encourage all golfers in the profession, whether still working or retired, to join the LSGC. I have found the experience over the last 40 years and particularly this year to be well worthwhile and great fun. I have also consumed a little wine of all denominations which, in my view, has added to the enjoyment. It's not only the golf and the camaraderie but also the scenery that one views whilst playing that adds to the whole experience. Ask any golfer and they'll agree.
Happy golfing and if you aren't a member please consider joining the LSGC by going to the LSGC website at www.lawsocietygc.co.uk and draw down an application form fill it in and send it off to David Barker, secretary. The email address is info@lawsocietygc.co.uk.
Please note that the LSGC is open to all solicitors, past and present. We would particularly welcome more faces that represent the profession as it looks today!
If you have as much fun as I've had during my membership to date then you'll be more than amply rewarded.