Canada's crowded legal market faces some tough strategic decisions as opportunities abound both domestically and internationally. The flurry of global legal brands taking over local law firms forced what was previously seen as a rather 'insular' legal market to up its game – and homegrown firms are now making their mark in international M&A league tables.
Local legal knowledge and expertise are certainly in demand, says Jordan Furlong, Ottawa-based legal market consultant with Law21, as Canada is increasingly seen as a 'rock of political and economic stability' compared with its southern neighbour. And it is 'starting to punch above its weight' in new areas such as biotechnology and AI startups.
Huge uncertainty internally over president Donald Trump's move to redraw the North American Free Trade Agreement (NAFTA) between the US, Canada and Mexico in the US's favour is also driving demand for legal advice on the potential implications.
Given that Canada and the US share the biggest single trading partnership in the world, Trump's attack will require skilful handling by Canadian prime minister Justin Trudeau and his government. Trudeau is currently going through a rocky patch in the polls over who will benefit from proposed tax changes, and the failure of his finance minister to have an appropriate blind trust for his assets.
But he may find support from within the US itself. As financial journalist Charles Wallace commented in Forbes magazine: 'While I'm all for countering disruptive trade practices, attacking Canada in this way seems increasingly like a big bully poking his finger in the little kid's eye. In the end, we wind up hurting American consumers and making our closest trade partner – it takes more US exports than any other country – feel angry and betrayed. Is that smart politics?'
Looking across to the UK and Europe, the Canada-European Union Comprehensive Economic and Trade Agreement (CETA) came into effect provisionally in September, after 10 years of negotiations. The treaty will eliminate 98% of tariffs on goods exchanged between Canada and the EU.
Furlong says CETA has 'opened up for us a market that's bigger in population than the US, and within striking distance in terms of GDP. I'm advising Canadian law firms to take a special interest in European government procurement opportunities, which is a $1trillion market for Canadian companies and the law firms that serve them.'
But that should not shut out opportunities with the UK, which has traditionally had very strong trading relationships with Canada. In 2014, Canada exported C$1.45bn in financial services to the UK, and only C$875m to the EU.
'The Commonwealth and historical connections are deep and will remain so,' believes Kevin Coon, managing partner of Baker McKenzie's Toronto office and chair of the firm's global policy committee. 'There are discussions in the media about the UK entering into free trade agreements, so Canada could end up with the best of both worlds – free trade with the UK but also market access into Europe through CETA.'
So how is the legal sector positioning itself to meet these new opportunities after the flurry of consolidations which began in 2010. This process saw local brands (Ogilvy Renault, Lang Michener, Fraser Milner Casgrain, Davis & Co, Macleod Dixon and Nicholl Paskell-Mede) replaced with international brands (Norton Rose Fulbright, Dentons, DLA Piper and Clyde & Co).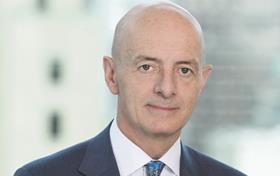 The most recent moves saw the completion of DLA Piper's second Canadian merger, with intellectual property practice Dimock Stratton, and Norton Rose Fulbright Canada's third merger, with Vancouver-based Bull Housser Tupper.
Meanwhile, national firm Gowling, with 700 legal professionals in seven cities across Canada, combined with Wragge Lawrence Graham earlier this year to become Gowling WLG.
Furlong describes Norton Rose's initial merger with Ogilvy Renault in 2010 as 'the world showing up on your doorstep without calling ahead'.
It broke the seal on a legal market that had been, up to that point, entirely national, and accordingly, rather provincial, he says. There was a sense that everyone had to raise their game, because the competition had become more intense.
'But I think we're done now in terms of consolidations,' he says. 'There are a few large firms here that seem to be treading water at best and might welcome a merger enquiry, but they might simply not be attractive enough at this stage. I can't see any other obvious candidate firms to enter Canada at this point.'
But winning international work is not only through merger or expansion, adds Furlong, pointing out that law firm networks seem to be busier today than ever. So how are the different models making their mark?
Carolena Gordon was a partner at Nicholl Paskell-Mede which has offices in Montreal and Toronto. In 2011, she 'went to sleep working in a firm of eight to 10 partners and woke up with 300!'. Since the merger with Clyde & Co, the number of fee-earners has gone up significantly to about 45 in Montreal and about 24 in Toronto; WIP increased by, on average, 10% a year.
'When we were a boutique we had a great business,' she recalls. 'But we had done everything we could and this was an opportunity to jump into a new game.'
In large litigation matters, she says, clients like to have an international platform and a larger infrastructure behind the firm: 'The merger meant we were suddenly playing in a pool with much larger firms and winning work because the Clyde platform is so strong. Another benefit has been in attracting millennials who want to plug themselves into a model that allows them to see beyond their own borders.'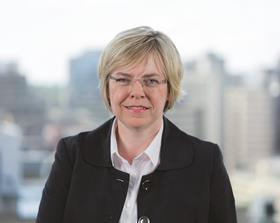 None of the UK magic circle firms has opened their own office in Canada. Freshfields Bruckhaus Deringer has a dedicated Canada group with Canadian-qualified and internationally qualified Canadian lawyers. But it has chosen to keep its options open by not affiliating with any local firm or group.
However, one global firm did plant its feet firmly in Canada more than half a century ago. Baker McKenzie opened its own office in Toronto in 1962.
'The first lawyers here were tax specialists,' Coon explains, 'but the firm has grown to be a full-service corporate firm with 80 lawyers and about another 20 fee-earners.'
The firm briefly opened a Calgary office but this shut down later. 'We continually look at other markets in Calgary, Vancouver and Montreal to see if it would make sense to open an office,' says Coon.
But there is a trend in global law, he says, that questions whether you need bricks and mortar on the ground to serve your clients. 'We did a survey of our North America [staff] and discovered many were spending more of their time in cities where we didn't have offices than in their host office city – either in clients' offices, serviced office space or their hotel rooms.'
In a vote of confidence for Canada's entrepreneurial spirit, the firm opened a new hub to focus on client issues. The Whitespace Legal Collab, housed on the 27th floor of its Bay Street offices in Toronto, brings together the firm's attorneys and leaders in business, government, academia and not-for-profits to offer a way of looking at multi-jurisdictional business, legal and technology challenges.
Coon says it has caught the interest not just of clients but also new recruits and law students who are looking for an innovative law firm.
Making their mark alongside the global brands are Canadian firms that are fiercely proud of their national identity and are stamping their name on the global stage.
Leading the charge is Blake Cassels & Graydon, which shot up from 104th to 14th in the Mergermarket M&A Q1-Q3 2017 rankings for European deals by value.
Blakes heaven
Europe and the US are 'ripe with high-value targets' for Canadian companies which should open up opportunities for the country's law firms to raise their profiles internationally, according to a senior analyst.
Mergermarket's Elizabeth Lim, research editor and senior analyst covering the Americas, points out that some are already climbing the global league tables.
Blake Cassels & Graydon climbed up from 104th to 14th in the Mergermarket M&A Q1-Q3 2017 rankings for European deals by value, advising on four mega-deals (worth over $10bn) this year worth C$97.6bn total, compared with only two mega-deals last year.
Blakes has worked on high-profile cross-border deals in various industries, including advising US-based Praxair in its $45.5bn acquisition of Germany-based Linde – 'a deal whose price tag alone was enough to boost Blakes to one of the year's top legal advisers in terms of total deal value', Lim says.
While Blakes has always had a good relationship with the UK, she notes the firm is advising in more European deals – for example France-based Zodiac Aerospace when it was bought by Safran for $ 8.9bn.
Other Canadian firms making it into the league tables, says Lim, are Torys (US buyout league table Q1-Q3 2017) and McCarthy Tetrault (Benelux league tables, also Q1-Q3 2017).
'The other big Canadian firms have largely advised within Canada,' she notes, 'and not really ventured out to a large degree – as least not yet. However, it is possible that Blakes' movements could inspire other firms to follow suit.'
With around 625 lawyers, Blakes has five offices across Canada, as well as offices in London (established more than 30 years ago), New York, Bahrain and Beijing; and associate offices in Riyadh and Al-Khobar.
At 160 years-old, the firm is older than Canada. 'We are very proud to be Canadian,' says Blakes chair Brock Gibson. 'We are Canadian-headquartered and we have never merged with anybody. We draw our talent from the Canadian domestic market and our international work is based off a Canadian platform.
'We don't practise US or UK law, so as a result we have excellent relationships with leading law firms in those jurisdictions. We are very active in acting for international investors and financial institutions, which has been a deliberate strategy for 20 years, and we are well positioned to do cross-border M&A and other transactions and disputes when they arise and have an "in or out" connection to Canada.'
Over at Baker McKenzie, Coon is also 'pretty bullish' about Canada's position globally.
This is a G20 country and a bridge to the US, with British Columbia providing a gateway to the Pacific, he notes. 'It is politically stable, with a strong banking sector, a very high talent pool and an enormously diverse population and, frankly, it is one of the few places that is welcoming to immigrants from around the globe. That all has an impact on who wants to locate here and do business.'
The larger, and longer-term, implication of the 'Trump effect' is a 'brain drain in our favour' of scientists, doctors, engineers from countries made to feel unwelcome in the US, he says. 'Locations like Toronto and the Waterloo corridor are attracting computer engineers and entrepreneurs in the AI and high-tech sector. When there is competition for talent, you either attract those people to you or you go where they feel most comfortable. And for many that is Canada.'
The question for law firms is how they make the most of the opportunities, he says, as the legal market is 'pretty crowded at the moment'. The options are as a highly specialised niche firm or 'one which addresses the growing trend around corporate Canada to look outwards, which is transforming relationships with general counsel'.
Coon warns that the relatively strong economy over the last five years has 'masked' what is going on in some firms, which are examining their business models. 'We are one of the few firms that is actively recruiting and we have a lot of partners from other law firms who you would have expected to be there for their lifetime knocking on our door.'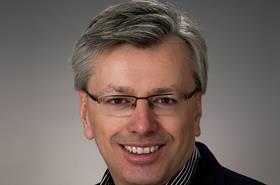 There is certainly some de-equitisation going on, Furlong says, though it is not as 'rampant' as it is in the US. 'However, the firms have no idea what to do with their millennial lawyers, who have almost no interest in the partnership structure and business model that have sustained these firms for decades. That uncertainty could be causing some high-quality lawyers to look elsewhere for stronger or more confident platforms.'
What the legal sector has been doing is look at its regulatory regime and whether it should open it up to new business models. Canada's 117,000 lawyers are regulated individually by the 14 provincial and territorial law societies, while the Canadian Bar Association (CBA), a voluntary membership body, represents more than 36,000 lawyers, judges, notaries, law teachers and students.
In 2014 the CBA launched its Legal Futures study, recommending that the provincial law societies open the door to alternative business structures so Canadian law firms could be owned by non-lawyers.
Clyde's Gordon says some regulators are cautiously exploring the possibility of adopting ABSs. 'We don't have the same open approach as in the UK,' she says. 'It may change – and probably should – but we are by nature quite conservative and we are big on regulation.'
Fred Headon, assistant general counsel at Air Canada and a former president of the CBA, chaired the Legal Futures initiative, which wrapped up its work in September. 'As a voluntary body, we couldn't compel people to bring to life any of our recommendations,' he says. 'But I believe we have been successful in opening up the conversation and I have been very encouraged at the number of entrepreneurs that have popped up who are tackling specific issues that the profession faces, such as document review.'
The conversation about outside equity is 'still percolating but not yet boiling. In Ontario, they have had discussions about this and they are now looking at a formula which would involve a narrower slice of the market, such as a community service organisation, being open to outside equity', Headon says.
The 'prairie provinces' of Manitoba, Saskatchewan and Alberta are also looking not only at entity regulation and multidisciplinary partnerships but also the question of outside capital, he says.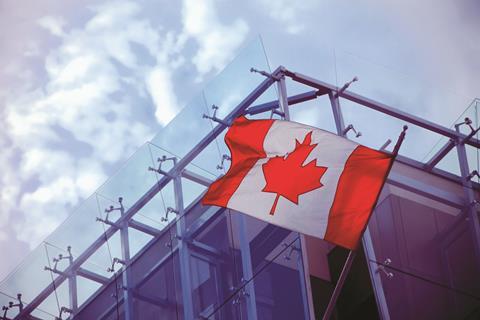 Interviewed by the Gazette two years ago, Headon said that lawyers were 'losing their relevance' in the life of Canadians.
'That was a conclusion that flowed from work we did,' he says. 'There are some signs we are getting better at responding to that gap. There are still a vast number of legal problems being handled without the input of lawyers but we are seeing some entrepreneurs tackling this. A group called Access Law is now renting space in Walmart stores, offering legal advice at an affordable price.'
As in the UK, diversity within the profession is high on the agenda. In a devastating critique, Hadiya Roderique, who left private practice five years ago to do a PhD, described her sense of isolation in a recent article in the Toronto Globe & Mail.
She says she considered 'whitening' her CV by using her 'anglicized middle name Joleene, evoking the white, auburn-haired, green-eyed temptress trying to steal Dolly Parton's man' to get first interviews. Instead, she chose to 'show my blackness, own my name and my heritage, knowing what it may invite'.
While she felt supported as a trainee, once she became an associate she grew tired, she says, of trying to make people feel as though she could be one of them 'but with the bonus of brown skin so they can tick the diversity box'.
Furlong, meanwhile, says Canada has to make 'some smart decisions' over the next decade. 'By greatly increasing our immigration levels, heavily investing in post-secondary education and advanced research, responding constructively to climate change, and continuing to offer people a good place to live with secure social safety nets, we could leave behind our old resource-based economy and its inherent vulnerabilities and start building a real 21st-century country.'
Economy
GDP expected to grow by 3% in 2017
Unemployment stands at 6.2%
GDP growth: 1.1% (2016)
GDP per capita: C$43,200 (2016)
Trade balance/GDP: -3.2%
Pressure points
Uncertain fate of NAFTA could hurt export growth. Trade with US = $296.5bn (76.2% of Canadian exports)
High level of household debt. In Q2 2017, for every C$1 of household disposable income, there was C$1.68 in credit market debt, says Statistics Canada.
Transatlantic ties
Canadian exports to UK in 2016: $12.9bn (3.3% total exports)
The Canada – European Union Comprehensive Economic and Trade Agreement (CETA) came into effect provisionally in September, eliminating 98% of tariffs on goods exchanged between Canada and the EU.
Legal system
Canada's legal system is known as 'bijuralism'. The French civil law tradition is followed in Quebec, and the English common law tradition in all other provinces and territories.
There are 117,000 lawyers – 49,000 in Ontario, home to the national capital Ottawa and largest city Toronto.
Only a handful of firms have more than 500 employees, with corporate and finance work dominated by the 'seven sisters' firms.
The profession is fused, though specialist advocates are called 'barrister' or 'litigator', with 'solicitor' covering the rest. In Quebec, only 'avocats' may argue contentious cases in court while 'notaires' specialise in legal agreements.
Foreign lawyers can advise on the law of their jurisdiction, depending on the rules of the law society of the relevant province. If they want to practise local law, they must have their experience and qualifications assessed.
Sources: Clyde & Co; Forbes; Law Society E&W
Grania Langdon-Down is a freelance journalist